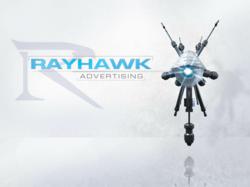 "I have been completely blown away by the expertise and energy brought to the table by Rayhawk. I look forward to developing an integrated web marketing product for attorneys that will be customized to their particular specialties" stated attorney Rondeau
Irvine, CA (PRWEB) September 27, 2011
Rayhawk Corporation, the nation's premier provider in healthcare branding and online marketing, is pleased to announce the unveiling of the company's latest product in marketplace branding, with its strategically developed Client Acquisition System™. The state-of-the-art agency spent months researching the current needs of the legal industry and single-handedly created an unrivaled tool for attorneys. Designed from the ground up, the Client Acquisition System™ (or CAS™) is a high-impact marketing platform that exponentially increases the number of new clients a lawyer can connect with. In addition to delivering new clients by means of creating a unique online space tailored to each lawyer's specific specialty, the CAS™ allows an attorney to differentiate him or herself from other lawyers online. Developed after years of successful results with Rayhawk's very own Patient Acquisition System™, the CAS™ is backed by methodical market research, and guarantees lawyers measurable results. Undoubtedly, the CAS™ will quickly become an invaluable resource for attorneys, and will revolutionize the way lawyers promote themselves and their practices.
"Today, a lawyer's website has quickly become the first stop for potential clients. An attorney's webpage is a powerful resource in forging that stronger relationship lawyers seek with their clients said John Nguyen, Project Management Director, Rayhawk Corporation. "In this age of age of competitive online marketing, websites need to be executed in an engaging and appealing manner. The main advantage of Rayhawk's Client Acquisition System™ is that the right audience can be reached effectively in an attractive and cost-effective manner".
The Client Acquisition System is an innovative breakthrough in legal marketing. Rayhawk was given the honor of implementing its first Client Acquisition System™ for California based attorney Charles R. Rondeau. Attorney Rondeau, who has extensive experience dealing with personal injury and workers' compensation matters has nearly twenty years of legal experience. In addition to representing his clients, attorney Rondeau is a recognized expert and frequent lecturer regarding application and interpretation of the AMA Guides. Mr. Rondeau's remarkable resume and impressive legal career made him one of Rayhawk's top candidates for executing the first Client Acquisition system™.
"Being able to implement the first Client Acquisition System™ for attorney Charles Rondeau is a privilege for Rayhawk" said Raihan Haque M.D., Principal, Rayhawk Corporation. "Working closely with an attorney who has extensive experience in both personal injury and workers' compensation, undoubtedly will benefit future CAS™ users. Charles Rondeau is an asset to the legal community, and Rayhawk is extremely proud to help increase exposure for his new practice. It is my goal that the CAS™ will only further strengthen the effectiveness of this extremely successful lawyer".
Attorney Rondeau's meticulously designed Client Acquisition System can be viewed at http://www.LAworkinjury.com. Visitors to the site will immediately be struck by the website's eye-catching illustrations and beautifully written content. By reading through attorney Rondeau's extraordinary legal library, which contains relevant educational content, potential clients can acquire more knowledge pertaining to their specific needs. Rayhawk devoted countless resources in creating its Colossal Content Library™ (CCL), which features vast volumes of written content, beautiful illustrations, and other proprietary intellectual property. From these convenient resources, visitors to CAS™ websites will begin to view your website more favorably.
Rayhawk Corporation is known in the marketing community for its renowned ability in strategically positioning its clients to attract a substantial body of steady online traffic. In today's digital marketing environment, lawyers who do not have a properly executed online presence are at an extreme disadvantage. Having a well-tailored site that maximizes its potential impact on each visitor is a strategic investment in a lawyers practice. Due to Rayhawk's masterfully engineered marketing platform, attorney Rondeau will enjoy a competitive advantage in the personal injury and workers' compensation field.
"I have been completely blown away by the expertise and energy brought to the table by Rayhawk. What I thought I was getting was a cutting-edge website. What I got instead was a full-fledged internet marketing solution. In addition to being enormously appreciative of Dr. Haque and his expert team for putting together a visually stunning and content-rich web portal, I am extremely grateful to my good friends Dr. Sana Khan and Mr. Sam Solakyan at Vital Imaging for introducing me to Rayhawk. I look forward to continuing my collaborative work with Rayhawk in developing an integrated web marketing and relationship management product for attorneys that will be customized to their particular specialties" stated attorney Rondeau on his collaboration experience with Rayhawk.
The CAS™ offers visitors rich written content, which in turn helps visitors understand why your practice is the right choice for them. In addition to informative content, CAS™ sites have state-of-the-art illustrations and captivating animations which help keep visitors engaged and consequently spend more time on your site. One of the more advantageous features of the Client Acquisition System is its unsurpassed ability in positioning your site more favorably on search engines, due to more relevant content. All of these features interact harmoniously with one another to drive more traffic to your website and gets your practice more exposure. Utilizing Rayhawk's Client Acquisition System™ is the best move attorneys can make in securing a competitive advantage in one's legal field.
The CAS™ is a remarkably beneficial instrument in that it gives attorneys a tool to reach out to their clients, but it also gives clients an outlet to reach out to lawyers. Client Acquisition System users will quickly see an increase in online visitors and overall brand exposure. Rayhawk is dedicated to propelling its clients to new heights and the firm's solid marketing platform delivers quantifiable results. Currently, there is no tool like Rayhawk's cutting-edge Client Acquisition System, which gives attorneys a one-stop resource that effectively promotes one's practice, expertise, image, and reputation.
About Rayhawk Corporation
Rayhawk is a privately held company located in Southern California that is dedicated to creating state-of-the-art, high impact advertising campaigns. The company includes highly qualified brand developers, graphic designers, and special effects wizards that collectively work to re-define the future of marketing. Rayhawk has consistently been tasked with developing online campaigns for several Fortune 500 clients. Rayhawk clients look to stand out in a crowded market. For additional information please visit: http://www.rayhawkcas.com, http://www.rayhawk.com and our YouTube channel at: http://www.youtube.com/rayhawkcorporation
###