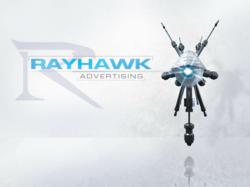 Dr. Raihan Haque, M.D., Principal, Rayhawk Corporation states, "e-learning enables the sales force to present complex products to doctors and lawyers that refer patients to Vital Imaging."
Irvine, CA (PRWEB) June 30, 2011
Rayhawk Corporation, a leading provider in healthcare branding and online marketing, announced its selection by Vital Imaging, Inc. to launch a revolutionary virtual training service for its employees. The agency will be responsible for designing a custom Content Management System(CMS) that allows Vital Imaging to virtually train its sales staff through their online portal. Once implemented, this innovative e-learning device will be a unique tool used to modernize the health care industry.
"Today, the web is an essential part of life because it facilitates the wide-spread dissemination of information in a rapid manner. Universities regularly use the internet as a teaching aid because of its proven success," says John Nguyen, Project Manager, Rayhawk Corporation™. The e-learning system offers its users benefits such as effective time-management, affordability, and increased productivity in training new sales staff. Also benefiting employees is the capability for e-learning trainees to move at a flexible pace.
Vital Imaging expects their employees to possess a large amount of medical knowledge. The training for acquiring such immense information can be a rigorous and time consuming process. Rayhawk created an innovative and highly effective educational service that is stocked full of creative animated video and understandable educational content to make learning advanced concepts easier.
Dr. Raihan Haque, M.D., Principal, Rayhawk Corporation states, "Learning is always a challenge, but that challenge is amplified when the product is more complicated and the services that Vital Imaging provides are immensely complex. Accordingly, e-learning helps the sales force get their head around these very complex products and services and effectively enables them to present them to the target market which are doctors and lawyers that refer patients to Vital Imaging. "
Rayhawk has extensive knowledge in online marketing, user interface design, and content management systems. Understanding these various facets enabled the agency to develop an effective, easy-to-navigate virtual training resource portal for Vital Imaging employees. Rayhawk's e-learning module has revolutionized sales force training. Learning sections of required information in an engaging and interactive way aids employees in their knowledge retention. With final assessments to test the employee's understanding of the material, the e-learning system is a no-fail training tool. Upon satisfactory completion employees will have gained valuable industry know-how.
The e-learning service is an unparalleled, extremely effective learning tool in that it is cost-effective, and drastically reduces employee's time and effort organizing face-to-face training sessions. Additionally, as Vital Imaging expands its corporation nationwide, utilizing the virtual service becomes environmentally friendly and does not require any travel. One of the biggest advantages of the e-learning services is that the service can be transported online.
The e-learning module is just one feature of Rayhawk's Content Management System (CMS), which is linked to their online marketing platform and latest Patient Acquisition System™ (PAS). The Patient Acquisition System™ has become an invaluable marketing resource for healthcare providers. The Patient Acquisition System delivers a host of interactive features such as employee portals for e-learning, online patient scheduling, advanced search engine optimization, and numerous components designed to enhance clientele exposure. "Materials such as the e-learning service can be easily shared, easily marketed, and used to improve the internal operations of busy companies such as Vital Imaging," states Sam Solakyan, CEO, Vital Imaging.
Rayhawk believes that online marketing and advertising are chief components of the business world because the web has proven to be an effective tool to target the right consumers. Rayhawk has taken this idea and transformed the Patient Acquisition System™ as both and external tool to market for the practice, and internally to train a practice's staff.
About Rayhawk Corporation
Rayhawk is a privately held company located in Southern California that is dedicated to creating state-of-the-art, high impact advertising campaigns. The company includes highly qualified brand developers, graphic designers, and special effects wizards that collectively work to re-define the future of marketing. Rayhawk has consistently been tasked with developing online campaigns for several Fortune 500 clients. Rayhawk clients look to stand out in a crowded market. For additional information please visit: http://www.rayhawk.com.
###