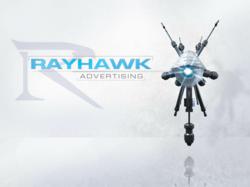 "Video's are quickly becoming an essential tool that aids in the modernization of the healthcare industry. We could not have influenced so many potential patients without the help of Rayhawk" said Sam Solakyan, CEO, Vital Imaging, Inc.
Irvine, CA (PRWEB) July 29, 2011
Rayhawk Corporation, the leader in online marketing and healthcare branding, is pleased to announce its latest addition to the Patient Acquisition System™ (or PAS™): video services. The renowned branding firm provided digital media services to Vital Imaging Inc., for the summer 2011 California Applicants' Attorneys Association(CAAA) Convention in Las Vegas, Nevada. CAAA was the opportune platform for premiering this up-beat and engaging healthcare video. Unveiling this impactful video at the CAAA convention allowed Vital Imaging to position itself towards greater brand differentiation.
Vital Imaging already utilizes Rayhawk's effective online marketing platform, the Patient Acquisition System (PAS)™. The PAS™ has become one of the most important branding resources for healthcare providers. In today's over-crowded healthcare market, video has become a vital component of any successful online campaign. Rayhawk produced videos only further enhance the effectiveness of the PAS™ by creating persuasive content that brings your practice to life.
"Traditionally, video and animated media have been reserved only for companies with deep pockets," said Raihan Haque M.D., Principal Rayhawk Corporation. "However, using our innovative approach to asset management, Rayhawk has made it possible for all of our clients to utilize our video services and have the same brand image as wealthier companies at a fraction of the cost. The unique feature about Rayhawk's video service is that small companies who normally cannot afford such luxuries now have the opportunity to do so. "
As electronic media becomes more accessible to consumers through public channels such as YouTube and Vimeo, Rayhawk acknowledges the growing need to offer video services to its clients. In as much, Rayhawk is pleased to announce enhanced video content as the newest feature of the PAS™. This dynamic medium offers a captivating way to showcase a practices services and expertise.
Video services, such as the one provided to Vital Imaging, are becoming increasingly common in the healthcare market. Evident in the success of Vital Imaging's video, Rayhawk has seen measurable results in the audience response rate to video content. websites utilizing video technology are only growing in power and strength and many practices are growing because of the media technology they use. Rayhawk has made a commitment to ensure that all of its clients, present and future, will be able to utilize video services to improve brand awareness and develop a competitive advantage. Utilizing Rayhawk's Patient Acquisition System™ will get your practice more exposure. Furthermore, having video on your site offers prospective patients the opportunity to instantly forge a connection with your practice.
In preparation for the launch of its enhanced video service, and to ensure that all videos created will meet a standard of excellence, Rayhawk spent countless hours experimenting with different media and developing strict protocols. One of the first projects undertaken by the Rayhawk video crew was a series of testimonial videos describing the Rayhawk service. Due to launch by early August, the Rayhawk testimonial videos provided an outlet for staff to find a perfect balance of low production cost and high quality, consistent with all other Rayhawk services.
"Video's are quickly becoming an essential tool that aids in the modernization of the healthcare industry. While the main focus of these videos is for the purpose of patient education, we have been able to refine our brand with this impactful video. Debuting Vital Imaging's video at the CAAA convention generated tremendous positive exposure for our company. We could not have influenced so many potential patients without the help of Rayhawk and the influential video they developed for us" said Sam Solakyan, CEO, Vital Imaging.
The three minute and fifteen second video is a revolutionary achievement for Rayhawk. All of Rayhawk's PAS™ landing websites are now capable of delivering web-optimized video content to visitors. The process for creating the fascinating medical video engrossed the whole production team. Rayhawk developers dove deeper into the factors that influenced brand preference in the market. Videos developed by Rayhawk offer features such as easy and understandable content, elegant imagery, and cutting-edge illustrations.
"The Vital Imaging video combines research, strategy, and creativity, which will allow Vital Imaging to stand-out in the marketplace" said Nick Tossey, Rayhawk video consultant. "Our mission in developing each video is to create a unique piece of work that generates a definitive preference for a brand".
Possessing a deep knowledge of target audiences and having a peerless ability in crafting the message to reach the target audience directly, gives Rayhawk an advantage in the digital media field. Choosing Rayhawk for your media needs is a cost-effective way to share your company's message.
Having a company video is one of the easiest ways to strengthen and increase the power of your brand. Delivering web-optimized video content to prospective patients and clients is a highly effective marketing move. Video services not only educate potential clients and patients, but also help companies differentiate themselves. Having an educational and informative video is one of the best ways to build confidence in your practices brand and services. You are more likely to have a profound impact on your company's success by delivering informative information in the form of an attractive video. By combining world-class video production skills with an unparalleled branding platform such as the PAS™, Rayhawk videos help companies maximize their impact in the marketplace.
About Rayhawk Corporation:
Rayhawk is a privately held company located in Southern California that is dedicated to creating state-of-the-art, high impact advertising campaigns. The company includes highly qualified brand developers, graphic designers, and special effects wizards that collectively work to re-define the future of marketing. Rayhawk has consistently been tasked with developing online campaigns for several Fortune 500 clients. Rayhawk clients look to stand out in a crowded market. For additional information please visit: http://www.rayhawk.com and/or our YouTube channel at: http://www.youtube.com/rayhawkcorporation.
###