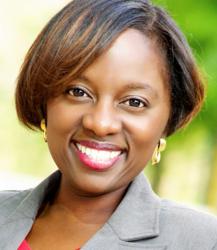 If you keep riding with training wheels, you will never compete in the Tour de France.
Atlanta, GA (PRWEB) February 28, 2013
"If you keep riding with training wheels, you will never compete in the Tour de France," according Ray of Motivation™ Number 42. This is one of the inspirational quotes in the new book Rays of Motivation™: 99 Tips for Staying Energized, Empowered, and Encouraged to Create Success in Your Business and Life by Angela Ray. The book will be available nationwide on Friday, March 8, 2013.
Ray, who is also a speaker, wanted to create a vehicle to inspire people that she may never have an opportunity to present to in person. And she knows that by March, many people have given up on their New Year's Resolutions. In fact, Betterment.com released an infographic with very bleak statistics for keeping those resolutions. According its statistics while 45% of Americans make New Year's Resolutions, 25% of those individuals are not successful past the first week.
"Sometimes, it just takes one tip for individuals to initiate change in their lives. With Daylight Savings Time and Spring right around the corner, I thought this was an ideal time to help people begin anew to set achievable goals."
Along with her book, Ray has assembled an assortment of inspirational prizes to help motivate individuals even more. A few of the prizes include a coaching session with former Biggest Loser Contestant turned Transformation Specialist, Ken Canion, a copy of the award winning book, My Emily by Matt Patterson, a pair of tickets to Tina Brinkley Potts' T.H.R.I.VE. Conference June 13-16, 2013 in Charlotte, a discovery session with Engagement Coach, Deborah Deras, and much more.
The online book launch party will take place on Friday, March 8, 2013. To register for the party and become eligible to win a prize, please visit raysofmotivation.eventbrite.com. No purchase is necessary to register for the party; however, those who provide proof of purchase of the book will receive bonus entries. To purchase to book, visit angelaray.com or Amazon.com.
About the Author
Angela Ray is a speaker and leading motivational speaker. She has spoken to hundreds of thousands of youth around the country and delivered keynotes at conferences and meetings from coast to coast.
About the Company
Angela Ray International LLC is consulting company designed to empower individuals and organizations. Through motivational speaking, books, at home study courses, and coaching, the company seeks to help transform lives and equip audiences with the tools to create their own success.