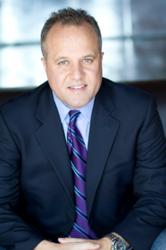 New York, New York (PRWEB) May 14, 2012
Immediately on the heels of Razorfish's recent acquisition of Longtuo, China's leading commerce practice, the agency is aligning their commerce centers of excellence under one global leader, Paul do Forno. He joins the agency from retail and commerce leaders such as NCR Corporation, SapientNitro, and Deloitte Consulting.
In this newly created role of SVP Multi-Channel Commerce, do Forno, 41, is charged with consolidating the agency's experience in commerce under one practice group by bringing together the agency's existing hubs in London, Paris, Shanghai, and various U.S. cities. This alignment further augments Razorfish's extensive commerce track record which includes over 100 previous and active large-scale engagements for marquis clients such as O2, Dow Jones, Papa John's, and Choice Hotels. Razorfish was also recently recognized as a strong performer in commerce services in the Forrester Wave™*.
In his role, do Forno will be leading a multi-disciplinary group providing integrated, full-lifecycle commerce capabilities including strategy, customer experience design, technology platform development/support, business process definition, and ongoing measurement and optimization. He will be based in Razorfish's Chicago office.
In addition to leading his team, do Forno will be responsible for nurturing relationships with key technology platform vendors, as well as managing Razorfish's commerce nearshore development groups around the globe. These groups operate in a geo-dispersed fashion with development taking place in a similar time zone to the hub office, a distributed agile approach that allows faster development at a lower cost.
"Many of our clients see digitally-enabled commerce as the key lever for global revenue growth," said Bob Lord, Global CEO of Razorfish. "Bringing together our various centers of excellence under one integrated team greatly accelerates Razorfish's ability to bring global consumer insights, scale, and commerce innovation to our clients around the world. For example, one area of innovation that is being immediately rolled out globally is dynamic multi-platform targeting, where we utilize big data and micro-segmentation to enable a completely personalized set of content and experiences for each consumer across all channels. This delivers amazing ROI by driving higher conversion and average order size, and now our clients all over the world will take advantage of it."
"I'm thrilled to be given the opportunity" said do Forno. "In terms of retail and commerce, it's certainly a different world out there today. Across the globe, consumers have become omni-channel shoppers, utilizing multiple digital technologies and physical storefronts seamlessly to shop and transact. And core to the Razorfish DNA is what I believe will drive commerce success going forward; putting the customer at the center of the strategy, creating remarkable customer experiences, and leveraging emerging channels such as mobile, tablets, and digital in-store to create a holistic ecosystem. And of course, creating a flexible and scalable technology platform that provides the foundation for it all."
While at NCR Corporation, a global technology company with self-service solutions for ATM machines and software, POS and retail systems, and airline check-in systems, do Forno served as Global Retail Multi-channel Consulting Practice Lead. Before NCR, do Forno did stints at SapientNitro as Client Executive of the agency's eCommerce practice, and was also a Senior Manager at Deloitte Consulting's multi-channel group. do Forno, who will be reporting to Shannon Denton, Executive Sponsor of Razorfish's Commerce Practice, holds a Bachelor of Math in Joint Honors Mathematics/Business Administration with Computer Science from the University of Waterloo, Waterloo, Ontario, Canada.
About Razorfish
Razorfish, the highest ranked digital agency in Advertising Age's 2011 A-List, creates experiences that build businesses. As one of the largest interactive marketing and technology companies in the world, Razorfish helps its clients build better brands by delivering business results through customer experiences. Razorfish combines the best thought leadership of the consulting world with the leading capabilities of the marketing services industry to support our clients' business needs, such as launching new products, repositioning a brand or participating in the social world. Razorfish has offices in markets across the United States, and in Australia, Brazil, China, France, Germany, Japan, and the United Kingdom. Clients include Mercedes, Unilever, and McDonald's. With sister agencies Starcom MediaVest, ZenithOptimedia, Denuo and Digitas, Razorfish is part of Publicis Groupe's (Euronext Paris: FR0000130577) VivaKi, a global digital knowledge and resource center. Visit http://www.razorfish.com for more information. Follow Razorfish on Twitter at @razorfish.
*The Forrester Wave ™: Global Commerce Service Providers, Q1 2012, Forrester Research, Inc., February 2012