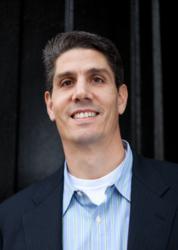 New York, NY (PRWEB) May 16, 2012
To amplify marketing performance and speed to market for clients, Razorfish has developed Fluent™, cloud-based software that provides agencies and marketers with a single, integrated application to target, distribute and manage multi-channel digital campaigns and experiences. More than 20 Razorfish clients are already leveraging Fluent technologies, and the new offering extends and aggregates the capabilities into one toolset and interface, still allowing clients to pay for only what they need.
"Razorfish has a pioneering history of providing software as a service to our clients," said Bob Lord, Global CEO at Razorfish. "Atlas, Razorfish Tracking Services, Razorfish Touch Framework, and Razorfish Edge are prime examples of our impressive track record. And based on my discussion with CXOs about the challenges they're facing managing experiences across touch-points coupled with missed opportunities not leveraging big data, we expect to see the same rapid adoption for Fluent that we experienced on our earlier products."
Fluent includes the following modules:
•Fluent Targeting™ leverages terabytes of real-time Internet and customer data to create and refine segments, and then target these segments with customized and unique experiences, achieving new levels of marketing return on investment through personalization.
•Fluent Experience Publishing™ provides a single, flexible infrastructure to distribute digital content and experiences across channels and devices, increasing speed-to-market through consolidated tools and technology.
•Fluent Insights™ offers real-time data visualization and reporting across all digital channels, facilitating predictive planning, concurrent optimization, and retrospective analysis to drive business results.
•Fluent Open Services API Hub™ is a series of APIs and connectors that allows Fluent to plug-in to other technology environments, facilitating increased time-to-market and reuse of existing technologies.
To lead Fluent, Razorfish has appointed Drew Kurth, 41, CEO of the business unit. Kurth has been with Razorfish for more than ten years, having most recently served as Vice President and Client Partner over the agency's Consumer Package Goods client portfolio that included Kraft, Nestle and Purina. Prior to Razorfish, Kurth spent five years at KPMG Consulting.
"My team has spent the last 12 months building a system that addresses specific gaps in the market and solves issues our clients are facing today," said Kurth. "The existing tools simply don't do a good enough job leveraging the innovation in marketing data management - or they are narrowly-focused only on a single digital channel. Fluent does this and much, much more"
Fluent is Razorfish's first major product announcement since Lord was named head of ViviKi's Digital Transformation Team in December. At that time, Lord indicated a significant focus of the Team would be to develop and deploy technologies and platforms that enable clients to better connect with consumers. As such, Fluent will be made available to all agencies and marketers, not just Razorfish or Publicis Groupe agencies via Software as a Service (Saas). The creation of the platform represents Publicis Groupe's largest self-funded SaaS investment to date.
Fluent will be headquarters in in New York, with development offices overseas.
For more information on Fluent, go to or http://www.razorfishplatforms.com/ or contact Drew(dot)Kurth(at)Razorfish(dot)com.
About Razorfish
Razorfish, the highest ranked digital agency in Advertising Age's 2011 A-List, creates experiences that build businesses. As one of the largest interactive marketing and technology companies in the world, Razorfish helps its clients build better brands by delivering business results through customer experiences. Razorfish combines the best thought leadership of the consulting world with the leading capabilities of the marketing services industry to support our clients' business needs, such as launching new products, repositioning a brand or participating in the social world. Razorfish has offices in markets across the United States, and in Australia, Brazil, China, France, Germany, Japan, and the United Kingdom. Clients include Mercedes, Unilever, and McDonald's. With sister agencies Starcom MediaVest, ZenithOptimedia, Denuo and Digitas, Razorfish is part of Publicis Groupe's (Euronext Paris: FR0000130577) VivaKi, a global digital knowledge and resource center. Visit http://www.razorfish.com for more information. Follow Razorfish on Twitter at @razorfish.