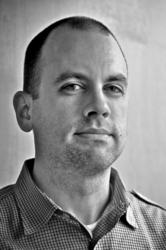 Sam is an inspiring creative leader who brings a proven track record for generating breakthrough creative work.
Chicago, IL (PRWEB) May 12, 2011
Razorfish, one of the world's largest digital agencies, has named Sam Cannon, 40, to the new position of Executive Creative Director for its Central region. In this role, Cannon is leading the creative output of the agency's Chicago, Atlanta and Austin offices.
Cannon, along with his creative leadership team, is charged with creating innovative brand experiences for central region clients such as JCPenney, Kraft and AT&T. In addition, Cannon will be extensively involved in business development and will spearhead several internal initiatives related to creative excellence. He is based in the Chicago office.
"I am thrilled to have Sam on board," said Shannon Denton, President of Razorfish's Central Region. "Sam is an inspiring creative leader who brings a proven track record for generating breakthrough creative work. I am also impressed with his passion for mentoring and fostering a culture that inspires creative excellence."
Prior to joining Razorfish, Cannon served as an Executive Creative Director at Organic. In this role, he led creative and experience work for brands such as Hilton Worldwide, Jeep and Kimberly-Clark. His recent work for U by Kotex has been nominated at the 2011 One Show and Effies awards.
Cannon also held a key leadership role at Sapient. Before entering the agency world, he worked as a music journalist. Cannon graduated from Brigham Young University with a BA in English.
About Razorfish
Razorfish creates experiences that build businesses. As one of the largest interactive marketing and technology companies in the world, Razorfish helps its clients build better brands by delivering business results through customer experiences. Razorfish combines the best thought leadership of the consulting world with the leading capabilities of the marketing services industry to support our clients' business needs, such as launching new products, repositioning a brand or participating in the social world. With a demonstrated commitment to innovation, Razorfish continues to cultivate our expertise in Social Influence Marketing, emerging media, creative design, analytics, technology and user experience. Razorfish has offices in markets across the United States, and in Australia, Brazil, China, France, Germany, Japan, Spain, Singapore and the United Kingdom. Clients include Carnival Cruise Lines, MillerCoors, Levi Strauss & Co., McDonald's and Starwood Hotels. With sister agencies Starcom MediaVest, ZenithOptimedia, Denuo and Digitas, Razorfish is part of Publicis Groupe's (Euronext Paris: FR0000130577) VivaKi, a global digital knowledge and resource center. Visit http://www.razorfish.com for more information. Follow Razorfish on Twitter at @razorfish.
##