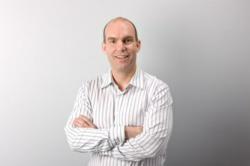 I am excited about the bright future of Razorfish's SIM practice, and the engaging and strategic work our team will continue to produce.
New York, NY (PRWEB) July 11, 2011
Razorfish, one of the world's largest interactive marketing agencies, expanded its Social Influence Marketing (SIM) practice by adding three social media specialists to the New York office, and promoted Chris Bowler, VP, Social Media, to lead the team nationally.
In his role, Bowler will focus on cultivating Razorfish's social strategy, identifying key social media and technology partners, working closely with client teams, and rapidly building out the teams within each region.
"As social media continues to proliferate in both digital and traditional media, we remain diligent to scaling our capabilities to meet and exceed our clients' expectations," said Patrick Hounsell, SVP and GM, National Media at Razorfish.
Razorfish expanded its social practice in New York by hiring three experienced social media practitioners to work on select clients such as Mercedes-Benz, Unilever, and Starwood Hotels & Resorts. The new team members include:

Matt Heindl, Director, Social Media. Heindl previously led Kirshenbaum Bond Senecal + Partners' social media practice, working with clients such as BMW, PUMA, CapitalOne and HomeGoods.
Kevin Ray, Associate Director, Social Media. Prior to joining Razorfish, Ray managed the Volkswagen social media account at GroupM.
Hartman Wong, Social Media Manager. Wong served as the Associate Director of Strategy at Abrams Research where his worked spanned from developing social media strategy for start-ups to NBA athletes.
"This is an exceptional group of talented individuals who will make an immediate impact for Razorfish clients," said Bowler. "I am excited about the bright future of Razorfish's SIM practice, and the engaging and strategic work our team will continue to produce."
For more information on Razorfish's Social Influence Marketing practice, visit http://rzf.sh/n0eM1D.
About Razorfish
Razorfish creates experiences that build businesses. As one of the largest interactive marketing and technology companies in the world, Razorfish helps its clients build better brands by delivering business results through customer experiences. Razorfish combines the best thought leadership of the consulting world with the leading capabilities of the marketing services industry to support our clients' business needs, such as launching new products, repositioning a brand or participating in the social world. With a demonstrated commitment to innovation, Razorfish continues to cultivate our expertise in Social Influence Marketing, emerging media, creative design, analytics, technology and user experience. Razorfish has offices in markets across the United States, and in Australia, Brazil, China, France, Germany, Japan, Spain, Singapore and the United Kingdom. Clients include Carnival Cruise Lines, MillerCoors, Levi Strauss & Co., McDonald's and Starwood Hotels. With sister agencies Starcom MediaVest, ZenithOptimedia, Denuo and Digitas, Razorfish is part of Publicis Groupe's VivaKi, a global digital knowledge and resource center. Visit http://www.razorfish.com for more information. Follow Razorfish on Twitter at @razorfish.
###