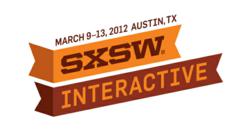 Austin, TX (PRWEB) March 02, 2012
HAPPY HOUR:
Saturday, March 10th from 6:00 – 8:00 pm
Roial, 120 W 5th Street
Kick off SXSW with Razorfish at our annual happy hour. Your SXSW Badge or a Razorfish business card gets you in. We are hiring, so bring your card and be ready to network!
SESSIONS:
I'd Bump That: NFC Growth From Play Will Pay
Sunday, March 11 at 1:00 pm (Hyatt Regency, Texas Ballroom 4-7)
NFC can connect a consumer with the physical world in ways that generate an infinite number of engaging interactions and valuable data points. This session will explore how NFC will grow adoption rates, ignite billions of dollars of incremental revenue and create new mobile powered products.
Speaker: Paul Gelb, VP, Mobile Practice Lead, Razorfish
Tech + The Evolution of the In-Store Experience
Sunday, March 11 at 3:30 pm (Hilton Downtown, Salon K)
With a focus on the future of the physical store and the consumer experience inside it, this intriguing mix of forward thinking panel technologists and retail executives will explore the trends, possibilities, challenges and realities impacting today's $3.4 trillion retail sector.
Speakers: Ryan Kellogg, Associate Director, Emerging Experiences, Razorfish; Carrie Chitsey, Founder & CEO, 3Seventy; Chris Harrison, COO, DMX, Inc.; Scott Davis, EVP, Chief Concept Officer, Panera Bread; Tim Austin, CCO, TPN
"But Is It Art?": The Aesthetics of Social Culture
Monday, March 12 at 11:00 am (Omni Downtown, Lone Star)
In a quick-hit landscape where the memes of "Charlie Bit My Finger" and "Friday" are major touchstones, it's fair to ask whether the changes in media have raised mediocrity and banality to an art form. So is the new social culture a vital democracy or decomposing exquisite corpse?
Speakers: Tim Sheridan, Creative Director, Razorfish; Jeffrey Schnapp, Professor, Harvard University; Dana Vachon, Writer
Connected Cars, Connected Cities and Urban Driving
Monday, March 12 at 3:30 pm (Hilton Downtown, Room 616AB)
How will population density, digitally connected cities, decreasing investments in public transportation and connected cars change the needs and behaviors of urban drivers? How should digital technologies be leveraged to meet these needs? Members of Razorfish's automotive practice will lead a discussion about the future of urban mobility.
Speakers: Amy Todenhagen, Associate Experience Director, Razorfish; Neal Gorevic, Senior Strategy Manager, Razorfish
# # #