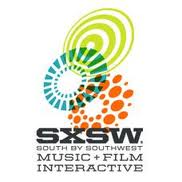 Austin, TX (Vocus/PRWEB) March 03, 2011
Razorfish hosting happy hour at The Phoenix from 6:00-8:00 pm on Saturday, March 12
SESSIONS:
OMG - My Pancreas Just Texted
Friday, March 11 at 2:00 pm (Convention Center, Ballroom C)
How can social media connect Americans who are managing a chronic disease? The leader of this session, who has Type 1 Diabetes himself, will explore how digital technologies can be leveraged to get isolated patients together – talking and trading tips and tricks.
Speaker: John Pettengill, Senior Information Architect, Razorfish
Latin America's Digital Middle Class: Six Key Insights
Saturday, March 12 at 3:30 pm (Hilton Garden Inn, Sabine room)
In Latin America, the digital divide between the traditional "haves and have-nots" is disappearing, essentially moving an entire class of people into a new digital middle class. This presentation will share the results of first-hand research conducted by Razorfish, which shows the far-reaching implications of the rise of Latin America's digital middle class.
Speaker: Joseph Crump, Senior Vice President, Strategy, Razorfish
Behind the Curtain: Secrets of Mobile Application Wizardry
Saturday, March 12 at 3:30 pm (Hilton, Salon J)
A jaw dropping 80% of iPhone and Android apps have hardly any active users. Clearly, developers are doing something wrong, but what? Find out during this presentation – which will provide a detailed, candid look into the strategy and creative process of compelling, successful mobile apps.
Speaker: Paul Gelb, Vice President, Mobile Practice Lead, Razorfish
Interactive Narratives: Creating the Future of Storytelling
Monday, March 14 at 12:30 pm (Hilton, Salon F/G)
New media technologies such as augmented reality and transmedia storytelling offer new ways for narratives to be created, experienced, and shared. During this session, presenters will use these new techniques to put a new media spin on an old fairytale to demonstrate new ways to create stories and engage audiences.
Speakers: Andrew Lewellen, Razorfish; Esther Lim, The Estuary; Josh Koppel, Scrollmotion; Robert Pratten, Transmedia Storyteller
HAPPY HOUR:
Saturday, March 12th from 6:00 – 8:00 pm
The Phoenix, 409 Colorado Street
Network with festival attendees and agency folks over a few drinks at Razorfish's annual happy hour. Plan to come early to avoid the line. A SXSW badge or Razorfish business card is required for entry.
For more information, contact:
Katie Lamkin, Razorfish
Email: katie.lamkin(at)razorfish(dot)com
Work: (312) 696-5241
Cell: (773) 308-3425
Twitter: @ktlamkin
###