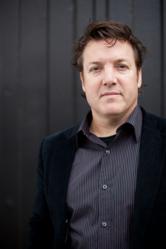 New York, NY (PRWEB) May 09, 2012
Razorfish, one of the world's largest digital agencies, named three people to new global positions in its technology practice. Jonathan Hull, 42, leader of the agency's celebrated Emerging Experiences group, was promoted to Global VP, Emerging Experiences. Norm Driskell, 36, was named Global Service Director and John Gillett, 45, takes on the role of National Director of Offshore Operations.
As practice lead and founder of the Razorfish Emerging Experiences team, Hull has set the strategic direction and vision for a team of creative and user experience experts, strategists and technologists who integrate digital technology into physical spaces such as retail stores, car dealerships and airport lounges. In this new role, he will manage the group to meet the burgeoning demand for these kinds of immersive digital experiences and clients' needs for global solutions. He continues to report to Central Region President and executive sponsor of the Emerging Experiences team, Shannon Denton.
"Jonathan has devoted much of his 13-year career at Razorfish to the advancement of digital innovation," said Denton. "As a key visionary for the Emerging Experiences practice, he is the natural candidate to advance digital innovation around the globe."
As Global Service Director, Driskell, who has worked at Razorfish for five years based in the London office, will now be tasked with delivering the agency's global service strategy to the entire Razorfish network of 18 offices in 11 markets. Reporting to Global CTO Ray Velez, Driskell will lead the further development of service management, support, and maintenance options for Razorfish clients.
In his expanded role as National Director of Offshore Operations, Gillett will work to ensure Razorfish's offshore resources are fully integrated with the North American and global teams. He is also charged with building larger teams within the Publics family, expanding into new markets and developing greater backend capabilities.
"Our technology practice continues to grow exponentially and with it our need for global leadership to meet our clients' needs across boundaries," said Velez. "The intelligence, enthusiasm and leadership John and Norm will provide ensures we are able to deliver unparalleled results to our global clients."
About Razorfish
Razorfish, the highest ranked digital agency in Advertising Age's 2011 A-List, creates experiences that build businesses. As one of the largest interactive marketing and technology companies in the world, Razorfish helps its clients build better brands by delivering business results through customer experiences. Razorfish combines the best thought leadership of the consulting world with the leading capabilities of the marketing services industry to support our clients' business needs, such as launching new products, repositioning a brand or participating in the social world. Razorfish has offices in markets across the United States, and in Australia, Brazil, China, France, Germany, Japan, and the United Kingdom. Clients include Mercedes, Unilever, and McDonald's. With sister agencies Starcom MediaVest, ZenithOptimedia, Denuo and Digitas, Razorfish is part of Publicis Groupe's (Euronext Paris: FR0000130577) VivaKi, a global digital knowledge and resource center. Visit http://www.razorfish.com for more information. Follow Razorfish on Twitter at @razorfish.