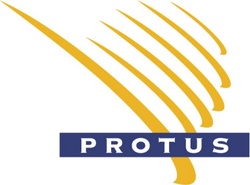 Protus has a credible history of success and achievements and our growing portfolio of SaaS products positions the company for a successful future
OTTAWA (PRWEB) October 27, 2008
In his presentation, Nour will show the steps Protus has taken to become one of the leading Software-as-a-Service (SaaS) technology providers. The presentation will be followed by a question-and-answer session where attendees can delve in more depth into the company, its business model, and its leadership.
Protus has seen considerable growth in the past few years. The company's MyFax service is now the fastest-growing Internet fax service in the world. The addition of my1voice and Campaigner earlier this year has now created a one-stop shop for small and medium businesses, for both inbound and outbound communications services. In June, the company was named to the PROFIT 100 ranking of Canada's fastest-growing companies by PROFIT Magazine for the sixth consecutive year.
"Protus has a credible history of success and achievements and our growing portfolio of SaaS products positions the company for a successful future," said Nour. "It's great to be part of such a high-profile event and we are excited to have the opportunity to present our story to this audience."
About Protus
Protus® provides the highest quality Software-as-a-Service (SaaS) communications tools for small-to-medium-businesses (SMB) and enterprise organizations, including award-winning MyFax, the fastest growing Internet fax service; my1voice, the cost-effective, feature-rich virtual PBX phone service that travels with the user from phone to web; and Campaigner, the email marketing solution with advanced automation features. Protus' commitment to delivering a superior user experience has resulted in a continually growing and loyal customer base, allowing market leadership in industries including finance, insurance, real estate, healthcare, transportation and government. For more information about Protus and its family of communication tools, call 888-733-7007 or visit http://www.protus.com.