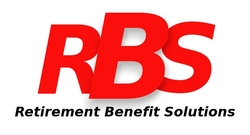 Traverse City, MI (PRWEB) November 25, 2010
Retirement Benefit Solutions, LLC, Traverse City, MI announces Epiphany®, a software solution to solve under or unfunded pension liabilities. Our patent-pending, actuarially certified software, Epiphany®, is a sophisticated, dynamic solution to the increasing pension shortfalls, in both the private and public sectors. Utilizing insurance products, tailored to our customers' needs, we are able to determine the most cost effective means to achieving their goals.
Epiphany® has several unique technologies and features:

Mortality & Longevity Modeling to more closely match the characteristics of your target population, leading to greater predictability.
Dynamic Carrier Ratings & Ranking with Premium Optimization eliminates the inefficiencies of traditional pricing and selection processes and yields a solution that has been shown to be 10% -15% more cost effective, which translates to significant dollar savings.
Financial Analysis & Modeling driven by our customers' needs, goals and expectations, leading to achieving our customers' goals in the most cost effective manner.
Expected Contribution Rate Reduction (ECRR), which facilitates the reduction of the actuarially required funding, freeing up funds for other uses.
Pension Contribution Deferment (PCD) allowing the client to free up much needed funds by foregoing a number of annual contributions, while still meeting their obligations in the long term.
Premium Financing (PF), enabling a deferral of premium to a future date to increase cash flows.
Epiphany® Proceeds Management (EPM) where proceeds from Epiphany® are managed by one of our "top tier" financial partners, resulting in reduced investment risk and volatility, with stable returns. Customers may also choose to manage their own investing.
Until now, all the other solutions on the market were static solutions. The pension crisis is an ongoing dynamic problem, so it needed a dynamic, long term solution. Epiphany® is the answer.
Contact Kevin Byrne at 231.668.7204 x102, M-F 9:00 a.m. to 5:00 p.m. Eastern, by email at kevin.byrne(at)usrbs(dot)com, via our website at http://www.usrbs.com.
# # #