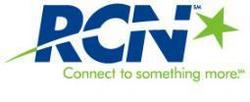 Last year, athletes used RCN phones to make more than 2,000 calls across the US and even to Australia and Italy. We are thrilled to provide this free service so athletes can share their excitement of completing the race with friends and family and coordinate their ride home
Herndon, VA (Vocus) July 24, 2009
RCN Corporation , (NASDAQ: RCNI), a leading provider of all-digital and high definition video, high-speed internet, and premium voice services to residential and small-medium business customers, as well as high-capacity transport services to carrier and large enterprise customers, announced today that it is the official title sponsor of the High-Speed Transition Zone at the 9th annual Nautica New York City Triathlon and will again provide free phone service to athletes at the JetBlue Finish Festival.
The nearly 32 mile Nautica NYC Triathlon will be held Sunday, July 26 with the first wave of competitors starting at 5:50am. The challenging course will consist of a 1,500 meter swim in the Hudson River, a 40 kilometer bike ride and a 10 kilometer run that finishes with a sprint across the finish line in New York's famed Central Park.
Because the course distance is the same as Olympic triathlons, this competition draws Olympic contenders and previous medal winners. The event's 3,000 participants will be broken into professional and non-professional categories.
The RCN High-Speed Transition Zone, located at 79th St. and Riverside Park, consists of two large grass fields - Transition Yellow and Transition Red. Here, swimmers will trade in their goggles for their bike and proceed to the Westside Highway. After completing their ride, participants will move to the final leg of the race, a run across 72nd street that finishes with a loop around Central Park.
"Participating in and supporting events in the communities we serve is important to us," said RCN Vice President & General Manager-New York Tony Ontiveros. "Our sponsorship of last weekend's New York City Swim Series Aquathlon, which many participants used as a practice for the Triathlon, is a great example of how we like to stay engaged with our customers, as is our decision to repeat last year's involvement with the Triathlon," Ontiveros continued.
Athletes are expected to cross the finish line and be greeted by cheering fans between 7:45am and 1:00pm. The Triathlon's JetBlue Finish Festival will include the RCN Connection Booth, food, musical entertainment, massage therapy, award presentations and more in Central Park. RCN Business Services will provide free phone service at the RCN Connection Booth, near the Athlete Recovery Zone, where triathletes can call family and friends.
"Last year, athletes used RCN phones to make more than 2,000 calls across the US and even to Australia and Italy. We are thrilled to provide this free service so athletes can share their excitement of completing the race with friends and family and coordinate their ride home," Ontiveros explained.
The company is also sponsoring the RCN High-Speed Transition Tips video , which provides tips to help improve a racer's time, as well as the RCN High Speed Course Tour , a video that gives competitors a road map of what to expect on race day. Both videos are available on the Nautica New York City Triathlon's website at http://www.nyctri.com.
About RCN Corporation
RCN Corporation (NASDAQ: RCNI), http://www.rcn.com, is a competitive broadband services provider delivering all-digital and high definition video, high-speed internet and premium voice services to residential and small-medium business customers under the brand names of RCN and RCN Business Services, respectively. In addition, through its RCN Metro Optical Networks business unit, RCN delivers fiber-based high-capacity data transport services to large commercial customers, primarily large enterprises and carriers, targeting the metropolitan central business districts in the company's geographic markets. RCN's primary service areas include Washington, D.C., Philadelphia, Lehigh Valley (PA), New York City, Boston and Chicago.
RCN's New York Market serves much of Manhattan, as well as the Queens communities of Corona, Elmhurst, Long Island City, Flushing, Astoria, Jackson Heights, Middle Village, Maspeth, Rego Park, Richmond Hills, Far Rockaway, Kew Gardens, Forest Hills, Sunnyside, Woodside, Fresh Meadows, and Trump Village. (RCNI-G)
Contact:
Lisa Barder, RCN Corporation, (215) 355-7175
Michele Murphy, RCN Corporation, (703) 434-8471
# # #