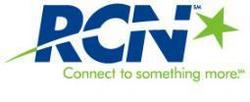 We have invited local business contacts to our ribbon cutting, and hope they take advantage of our seminar of tax credits and other best practices on 'going green' and moving an office location
Herndon, VA (Vocus) July 31, 2009
RCN Corporation (NASDAQ: RCNI), a leading provider of all-digital and high definition video, high-speed internet, and premium voice services to residential and small-medium business customers, as well as high-capacity transport services to carrier and large enterprise customers, will celebrate the opening of its New York office for RCN Residential and Business Services with a ribbon cutting ceremony on August 4 at 10 am.
Local officials including New York City Comptroller William C. Thompson, Jr., Queens Borough President Helen Marshall, NY State Assembly members Catherine Nolan and Michael Gianaris, and New York City Councilman Eric Gioia were invited to attend the ceremony. Additional festivities include a tour of the eco-friendly facility and a business mixer, which includes a complimentary breakfast and seminar offering tips on tax benefits and logistics involved in an office relocation and pursuing LEED certification.
RCN is relocating offices from Manhattan to 22-15 43rd Avenue, Long Island City, NY. The newly renovated space is 15,700 square-feet. Interior renovation for RCN began on the former Lion Match Company Factory building in February 2009.
"We're excited to return to Queens and be part of the revitalization effort making Long Island City a business destination and community center," said Tony Ontiveros, RCN Vice President & General Manager-New York. "This new office will allow us to better serve our customers and the community for years to come."
RCN and its employees are active in the community. Recently, the company has sponsored the NYC Summer Swim Series, which included the Liberty Island Swim, last weekend's Nautica NYC Triathlon and the upcoming Summer Streets. Employees will compete in the Hong Kong Dragon Boat Festival August 8-9.
"We have invited local business contacts to our ribbon cutting, and hope they take advantage of our seminar of tax credits and other best practices on 'going green' and moving an office location," noted PK Ramani, SVP Customer Care and President, RCN Business Services.
About RCN Corporation
RCN Corporation (NASDAQ: RCNI), http://www.rcn.com, is a competitive broadband services provider delivering all-digital and high definition video, high-speed internet and premium voice services to residential and small-medium business customers under the brand names of RCN and RCN Business Services, respectively. In addition, through its RCN Metro Optical Networks business unit, RCN delivers fiber-based high-capacity data transport services to large commercial customers, primarily large enterprises and carriers, targeting the metropolitan central business districts in the company's geographic markets. RCN's primary service areas include Washington, D.C., Philadelphia, Lehigh Valley (PA), New York City, Boston and Chicago.
RCN's New York Market serves much of Manhattan, downtown Brooklyn, Brighton Beach as well as the Queens communities of Corona, Elmhurst, Long Island City, Flushing, Astoria, Jackson Heights, Middle Village, Maspeth, Rego Park, Richmond Hills, Far Rockaway, Kew Gardens, Forest Hills, Sunnyside, Woodside and Fresh Meadows. (RCNI-G)
Editor's note: Tours are available upon request. Contact Michele Murphy, (703) 434-8471, (925) 984.8059 cell.
Contact:
Lisa Barder
RCN Corporation
(703) 434-8430
Lisa (dot) Barder (at) rcn (dot) net
Michele Murphy
RCN Corporation
(703) 434-8471
(925) 984.8059 cell
Michele (dot) Murphy (at) rcn (dot) net
# # #