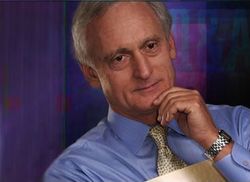 The new RCOG.com and ProstRcision.com websites vastly expand our online message of showcasing the world's leading prostate cancer cure rate
Atlanta, GA (PRWEB) December 29, 2008
Nationally renowned Radiotherapy Clinics of Georgia (RCOG) has announced the online expansion of available cancer information for their primary website, RCOG.com and the launch of their new prostate-cancer specific website, ProstRcision.com. Founded in 1979, RCOG is the only source for ProstRcision, a prostate cancer treatment that has the world's highest documented prostate cancer cure rate.
RCOG's physicians pride themselves on being different than other doctors. RCOG is not afraid to use the word "cure" when talking about prostate cancer treatment. Compared to prostate cancer surgery options, including the robotic daVinci radical prostatectomy, the information on ProstRcision.com demonstrates why the ProstRcision procedure is perhaps a superior option as a prostate cancer procedure for men with prostate cancer that are facing a decision about which cancer course of treatment to pursue.
Treatment Method: 10-year Overall Cure Rate
ProstRcision: 83%
Radical Prostatectomy (includes da Vinci): 76-80%
External beam first and seeds second: 65%
HDR: 60% est
Seed implant alone: 30% est
Proton Beam: 30% est
HIFU: 30% est
IMRT (7,800 - 8,600 cGy): 25% est
Cyberknife: Unproven and Experimental

Data from: prostrcision.com/about/why-its-the-best.php
"The new RCOG.com and ProstRcision.com websites vastly expand our online message of showcasing the world's leading prostate cancer cure rate," explains John Critz, Vice President of Marketing for RCOG. "ProstRcision is a proprietary procedure, available only at Radiotherapy Clinics of Georgia. Thus, it is crucial to make men and their loved ones who are searching for information about prostate cancer online aware of the power of this procedure. It is also critical to explain the significance of long-term cure rates, and comparative treatment data. Comparing ProstRcision to the Radical Prostatectomy (including the DaVinci robotic procedure)"
ProstRcision.com illustrates why for many men, ProstRcision is a superior procedure to treatments such as the popular DaVinci radical prostatectomy, particularly for men leery of the hype of DaVinci and the demoralizing aspects of the accompanying side effects In recent years the DaVinci radical prostatectomy has gained popularity for the robotic nature of the procedure and the slightly faster recovery time post-operation compared to the traditional radical prostatectomy. When compared to longer term 10-year cure rates, a DaVinci prostate cancer surgery performs the same as the traditional radical prostatectomy; either surgical option has inferior 10-year cure rates to ProstRcision as performed at RCOG.
Currently, the seven clinics of Radiotherapy Clinics of Georgia, based in metro Atlanta, GA, are the only source for ProstRcision. Each year hundreds of patients from across the country and around the world travel to Atlanta for the ProstRcision procedure. "Most men facing a prostate cancer decision are understandably nervous about 'going under the knife.' ProstRcision gives men a non-invasive alternative with superior documented cure rates, as well as lower incidences of side effects such as incontinence and impotence," Critz added. "We encourage all men that have been diagnosed with prostate cancer to do their own research -- find out the facts for yourself. Don't be afraid to ask hard questions of the doctors that want to treat your prostate cancer. Ask them for their own, personal cure rate; if they can't provide that, or if they cite studies from a medical journal, is that someone you really want to handle such a critical aspect of your care?"
If you have prostate cancer questions, or to learn more about Radiotherapy Clinics of Georgia and Atlanta, GA prostate cancer information, visit RCOG.com and ProstRcision.com or call 1-800-952-7687.
About Radiotherapy Clinics of Georgia:
Radiotherapy Clinics of Georgia is the exclusive source for ProstRcision. Each year hundreds of men travel to receive prostate cancer treatment in Atlanta, Georgia from RCOG. Dr. Frank Critz, is founder and medical director of Radiotherapy Clinics of Georgia and a leading authority on prostate cancer treatment. Dr. Critz is also director of Prostate Cancer Research at RCOG and has authored 71 peer-reviewed research papers that have been presented and/or published in major medical meetings or medical journals on prostate cancer. For more information about cancer treatments available through RCOG call 1-800-952-7687.
###