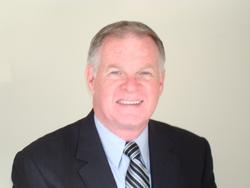 There is no doubt that having a terrific leader like Andy join our team is a real signal to the medical industry that ReachMD is quickly becoming the hottest emerging media company in this space today
Chicago, IL (PRWEB) March 6, 2008
ReachMD, an innovative communications company providing advanced healthcare information and education for medical professionals, today announced that Andy Reid, former InfoMedics Vice President of U.S. Pharma Sales, joins the company as Vice President of Sales and Business Development.
At ReachMD, Reid will be responsible for managing sales and business development, helping to build the company's strategic partnerships, marketing and communications sponsorships in addition to continuing its medical education agreements. He will work closely with former colleague, Paul Boidy, Executive Vice President of Sales and Business Development.
Reid brings a unique background to ReachMD in that his experience spans both executive leadership in a major pharmaceutical company and technology-based experience on the provider side of the industry. As Vice President of U.S. Pharma Sales at InfoMedics, Inc. he saw sales triple during his seven-year tenure.
Prior to joining InfoMedics, Reid was Vice President of Sales for Pharmacia's Upjohn Division where he led a sales force of over 600 representatives, 60 District Managers, and six Regional Directors. Reid began his pharmaceutical career as a field Sales Representative in New York City and progressed through Hospital Sales Representative, District Sales Manager, Regional Director, Executive Director and Vice President of Sales.
"There is no doubt that having a terrific leader like Andy join our team is a real signal to the medical industry that ReachMD is quickly becoming the hottest emerging media company in this space today," said Gary Epstein, CEO at ReachMD. "He is passionate about ReachMD's strategy to develop strong partnerships with industry influencers that will literally help us 'reach' more medical professionals with our unique programming."
About ReachMD
Headquartered in Chicago, IL, ReachMD is a leading provider of advanced healthcare information and education for medical professionals. The company's proprietary technology uses emerging media channels to allow busy professionals to hear the latest in specific healthcare issues in the most convenient ways. ReachMD's multi-channel platform includes satellite radio and online programming that can be accessed through any XM radio, digital media device or personal computer. ReachMD's original programming includes interviews with world-renowned physicians covering professional topics within clinical medicine, treatment, research, executive management, government policies, technology and global health issues, among others. Strategic partners include the American Medical Association; American College of Cardiology; American Gastroenterology Association; American College of Allergy, Asthma and Immunology; National Lipid Association, American Retina Foundation and University of Pennsylvania. To access ReachMD's original programming, visit ReachMD at http://www.reachmd.com or XM Channel 157.
Contact:
Nina Velasquez
Kwittken & Company
nvelasquez @ kwitco.com
646.747.7161
###