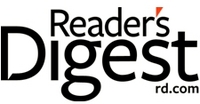 Pleasantville, NY (PRWEB) July 9, 2008
Laugh out loud - online - at RD.com...
Everyone needs a healthy dose of laughter, and with Reader's Digest Laughs, that's exactly what visitors will get. RD.com has a huge library of clean jokes and funny stories (including those submitted by readers), hilarious cartoon galleries, funny photo contests and so much more.
All it takes is one visit to RD.com/laughs to get the fun started.
Visitors will want to come back every day for more uproarious, new content. Or, even better, they can send the laughs directly to their inbox by signing-up for the weekly Laughs newsletter featuring the Joke of the Week and Top 5 most recent joke submissions. If that's not enough, users can get a free Reader's Digest Jokes feed via RSS to stay on top of the funniest new jokes and stories on the site.
Looking for even more? Users can:
*Watch bundles of humorous stand-up comedy videos (like this one featuring Steve Goodie's "Nascar Song") and many more from up-and-coming comics across the country.
*Add to the laughter by submitting their own original jokes or funny photos for a chance at cash
*Upload one of their own hilarious home videos and ask friends and fellow users to rate it
*Download our Daily Laughs widget for use on desktops or web pages, and enjoy new jokes, cartoons and videos every day
The possibilities are endless and Reader's Digest has something to keep the whole family laughing out loud.
###