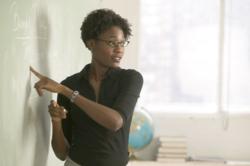 Gifted children are diamonds in the rough—small gems that, when polished appropriately, can sparkle and shine with luminous splendor.
Salt Lake City (PRWEB) February 01, 2013
Reading Horizons hosts a webinar on Feb. 5th, 4 p.m. to 5 p.m. EST on discovering the gifts of each child.
The webinar is teaching parents and teachers to understand the role that passion plays in learning, and how to instill that into the child's life. It is believed by many that formal and informal education can squander the creativity of a child, but teachers and parents will learn to nurture the gifts of every child.
This webinar will be presented by Janine Caffrey, Superintendent of Perth Amboy Schools in New Jersey. Caffrey is also the author of "Nurturing Brilliance: Discovering and Developing Your Child's Gifts" and "Drive: 9 Ways to Motivate Your Kids to Achieve."
The Reading Horizons webinars allow teachers to get one hour of free professional development credit and a certificate of completion. Educators are required to receive a certain amount of professional development credits per year.
Reading Horizons hosts webinars bi-monthly on different topics to give parents and teachers all of the information needed to get the best results for their children. The webinars range from ESL Strategies, to The Importance of Foundational Phonics in Teaching Struggling Adolescent Readers
About Reading Horizons
Founded in 1984, Reading Horizons provides teacher training, teacher manuals, and interactive software that empowers teachers to effectively teach beginning readers, struggling readers, and English language learners. The Reading Horizons program is currently offered in over 10,000 schools across the country.