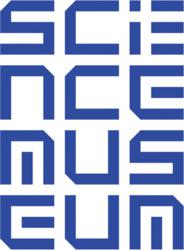 At ReAgent we are passionate about science and are delighted to be able to help the Museum as a Corporate Member
(PRWEB UK) 8 November 2012
Founded in 1857, the Science Museum's origins were in the Great Exhibition of 1851 housed in The Crystal Palace at Hyde Park. Today the Museum is one of the major London tourist attractions welcoming over 2.7 million visitors a year.
With an incredible range of historic collections, inspiring galleries and innovative exhibitions, this world-renowned Museum offers something for everybody, old and young alike. Together with a rolling programme of visiting exhibitions, the Museum strives to help visitors understand the reality and impact of science both in their daily lives and in the future.
ReAgent Managing Director Richard Hudson explains, "We applaud the magnificent work done by the Science Museum in demystifying science and making it fun and relevant to everyone. The Museum manages to foster a love of the subject in young people and to reignite a spark of enthusiasm in people who may have spent a lifetime working in the sciences. At ReAgent we are passionate about science and are delighted to be able to help the Museum as a Corporate Member."
Some of the Science Museum highlights include:

Interactive experiments and hands-on activities
A library and archive collection of over half a million items
Iconic objects that have made the modern world what it is, including Stephenson's 1829 'Rocket' locomotive, the Apollo 10 Command Module and a trial portion of Charles Babbage's Difference Engine No 1 which was one of the world's first automatic calculators
One of the world's most comprehensive medical collections
The 'Atmosphere Gallery' where visitors are introduced to exciting new technologies for tackling climate change
Marianne Rance, Head of Corporate Relationships at the Science Museum, adds, "The Museum relies on supporters to help with the many varied activities which take place here each day and to retain our free admission. We are very grateful to everyone who supports us and are really excited to have ReAgent on board as a new Corporate Member."
As part of its comprehensive educational programme, the Museum welcomes school trips to its new interactive galleries with hands-on fun and activities. It provides teachers with a wide range of classroom resources to help students develop a greater interest in science. Additionally, the Museum runs teachers' courses and workshops.