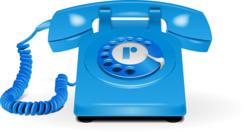 When it comes to technical knowledge, first-hand experience is key and I genuinely believe that ReAgent offers the best technical advice about chemicals available anywhere
(PRWEB UK) 7 January 2013
With over 35 years experience in the chemical industry, ReAgent is proud of its quality products and excellent customer service. Many of ReAgent's customers are leading 'blue chip' companies in the petrochemical, food, pharmaceutical and automotive industries. Now ReAgent is now going one step further and is preparing to share its expertise completely free of charge.
ReAgent Operations Director Darren Wilson explains, "Lots of people need information about chemicals, whether it is how to use them, how to store them or what precautions should be taken when handling them. Although Material Safety Data Sheets (MSDS) are available on our website for over 1,000 products including acids, pH buffer solutions, water treatment chemicals and conductivity standards, a paper document is not the same as speaking to another person. Our staff have a wealth of 'hands-on' experience combined with professional expertise and we thought it would be good to share this knowledge. Obviously, we hope that once a person has been given information by our Company they would look favourably on us when they are ready to buy chemicals. However, we feel strongly that our expertise should be offered with no charge prior to somebody actually placing an order."
ReAgent is a Quality Assured company offering a 100% Quality Guarantee on all goods purchased. Fully accredited to a number of leading Quality and Environmental Standards including ISO 9001:2008 and ISO 14001:2004, ReAgent is now working towards accreditation to ISO 18001, a Health and Safety Standard. This would complete the ISO 'hat trick' which it hopes to achieve by the end of next year. ReAgent is also a recognised Investor in People (IIP) and proud of its hard-working, knowledgeable and diligent staff.
Sales Manager Michael Gould adds, "We have a number of technical experts on hand to deal with customer enquiries and to advise them on technical chemical applications. Our Technical Sales Team all have experience of working in laboratories with many of the substances which are available to purchase from us. When it comes to technical knowledge, first-hand experience is key and I genuinely believe that ReAgent offers the best free technical advice from any UK chemical supplier.
To contact ReAgent you can call them free on 0800 550 3258, visit their website or contact them through one of their social media channels including Facebook and Twitter.