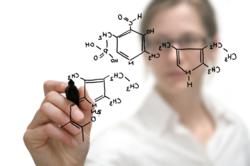 We were being asked again and again to provide customers with specialist formulations or services so we decided to really develop this side of the business
(PRWEB UK) 2 November 2012
Originally a manufacturer of 'off-the-shelf' products, this 35 year old Cheshire-based company is now forging ahead with a wide range of toll manufacturing services.
Managing Director Richard Hudson explains, "My grandfather set up the company back in 1977 at which time we were proud of our reputation for manufacturing a range of high quality 'off-the-shelf' chemicals. However, we were being asked again and again to provide customers with specialist formulations or services so we decided to really develop this side of the business."
Technical Director Darren Wilson continues, "Customers either come to us with a formula they have created and ask us to make a bespoke product to their specifications or, alternatively, some customers approach us and say we want a product to do X, can you help us? Our technical team spend time with every customer to ensure that we formulate exactly what they require."
The Company offers a wide range of toll manufacturing services such as specialist blends and mixes, bespoke solutions, contract packing, filling and bottling. With full ISO accreditation and working in accordance with all current Health & Safety, Environmental and Quality legislation ReAgent believes that the increase in sales is indicative of changes within the chemical industry as a whole.
Sales Manager Michael Gould says, "A lot of big companies simply don't have the in-house resources they used to have and are finding it cost-effective to out-source certain areas of the business. I am personally delighted with the growth of sales within our toll manufacturing facility. Our Technical Sales Team has in-depth knowledge of chemicals and first-hand experience of working in laboratories so staff are able to advise and support customers accordingly."
Recent projects have included developing a range of specialist blends for a company within the automotive industry, development of bespoke water treatment solutions, working on tailor-made formulations for a major marine engineering company and manufacturing a huge range of custom-made laboratory reagents for a leading laboratory supplier.
Gary Wooton of pioneering automotive company Airbags International, comments, "We were really pleased to find a quality-approved chemical manufacturing company with the flexibility and enthusiasm of ReAgent who we found via its toll manufacturing website."
To contact ReAgent you can call them free on 0800 9555 798 visit their website or contact them through one of their social media channels including Facebook and Twitter.