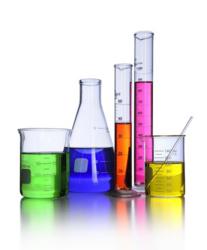 Although some chemicals have already been identified as obesogens, scientists predict that many more chemicals will be identified in the near future
(PRWEB) September 12, 2012
RealDose Nutrition is excited to announce its latest post by Dr. Steven Sisskind, MD, -: Are Chemicals Making You Fat? Throughout the post Dr. Sisskind discusses research that has shown a connection between chemicals and obesity, sometimes called "obesogens." The post can be found at: http://www.realdose.com/are-chemicals-making-you-fat/
There are a lot of different opinions about nutritional supplements. Some people believe that a healthy diet provides all the vitamins and nutrients necessary for health and wellness. Others believe that the processed foods that make up our modern meals have caused us to become deficient in some important vitamins, minerals, and other nutrients.
The truth is somewhere in the middle. In a perfect world eating good-quality, healthy foods on a regular basis would offer us most if not all of what is needed to maintain good health; however, today we eat far fewer varieties of grains or wild, grass-fed meats than past generations. We also tend to eat fewer fruits and vegetables while simultaneously consuming greater quantities of sugar.
All of this leaves our bodies depleted of some of the vitamins, minerals, and nutrients that are essential for good, long-term health. In fact, research shows that much of what we eat is working against us, causing us to put on unhealthy amounts of weight and leading to a nationwide obesity epidemic.
Even more interesting are the research studies that show a link between certain chemicals and obesity. These were first identified by Dr. Bruce Blumberg, a cell biologist at the University of California. Dr. Blumberg was the first to refer to these fat-causing chemicals as "obesogens
RealDose Nutrition, a nutritional supplement company, tackles the issue of obesogens in a recent blog post by Dr. Steven Sisskind, MD, titled Are Chemicals Making You Fat?
Dr. Sisskind explains, "An obesogen is a chemical that increases fat storage, changes metabolic set points, and can even disrupt our ability to regulate our appetites."
Dr. Sisskind continues by stating, "Although some chemicals have already been identified as obesogens, scientists predict that many more chemicals will be identified in the near future."
Indredients used in RealDose Nutrition's flagship product, Weight Loss Formula No. 1, have been proven--by two double-blind studies--to double weight loss. And of course these ingredients are delivered at the real dose used in these studies. This weight-loss product is stimulant-free, decaffeinated, and non-addictive. It doesn't contain gluten, dairy, eggs, or soy. In addition, it is a non-GMO, vegan product that has been Kosher certified and is backed by the RealDose 365-day, money-back guarantee.
To learn more about the RealDose Weight Loss Formula No. 1 go to http://www.realdose.com/.
To read the Are Chemicals Making You Fat post in its entirety, visit http://www.realdose.com/are-chemicals-making-you-fat/.