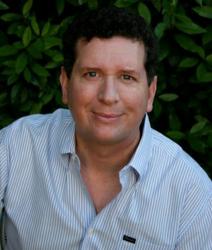 I endeavor to understand what my clients want and how to get them as close to their ideal as possible within the limitations of the marketplace
San Francisco, CA (PRWEB) July 28, 2012
Tim Gullicksen of Zephyr Realty is now presenting three real estate properties that are currently for sale in San Francisco. Among the three properties that the real estate agent is featuring are a single-family contemporary home, a Victorian flat and a contemporary condo.
"I endeavor to understand what my clients want and how to get them as close to their ideal as possible within the limitations of the marketplace," Tim Gullicksen of Zephyr Realty said. "This is why I don't specialize in just one neighborhood or price range or property type. I go where my clients' needs take me."
One of the properties he is currently handling is a three-story, single-family home on 47th Avenue. The main house features four bedrooms, two full baths, two half baths, an open kitchen/dining area and spacious living areas. In addition, the ground floor provides a separate entrance that has a living room, 1.5 baths, a bedroom and a den.
The Victorian flat on Noe Street was built in the early 1900s and later remodeled. The unit has two bedrooms, two full bathrooms, three decorative fireplaces and soft wood floors, plus a back deck off of the kitchen and a small side yard.
The two-story, top-floor contemporary condominium unit is located on McAllister Street. The condo features a living room, dining room, kitchen, two bedrooms and 2.5 baths. The first floor features a wide open great room with a walk-out, south-facing deck that is excellent for entertaining guests.
For more information about Tim Gullicksen of Zephyr Realty, call 415-655-1588, view him on the Web at http://www.timgullicksen.com or visit 2523 California St. in San Francisco.
About Tim Gullicksen of Zephyr Realty
Tim Gullicksen of Zephyr Realty is a San Francisco real estate agent who specializes in a broad spectrum of San Francisco real estate property types, from affordable units sold through the Mayor's Office of Housing to multi-million dollar buildings and single-family homes. Gullicksen works with experienced and first-time home buyers in San Francisco to find them the right home.
For more than 30 years, Zephyr Realty has been one of the most respected real estate firms in San Francisco. Its reputation as a highly professional and effective group of agents is recognized by both clients and the entire real estate community. As the most successful independent real estate firm serving San Francisco, with more than $1 billion in gross sales annually, its real estate agents understand the San Francisco market like no one else.