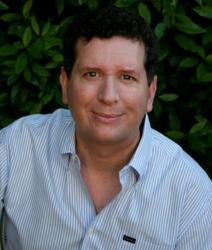 If you're thinking about selling real estate, now would be an excellent time to bring your property on the market
San Francisco, CA (PRWEB) August 09, 2012
Tim Gullicksen of Zephyr Realty, a real estate agent who specializes in San Francisco properties, is very optimistic about the third quarter trend in the residential real estate market in the San Francisco area. With inventory of available homes remaining low and interest rates also at a new low, including 30-year fixed loans at only 3.5 percent, the residential real estate market is getting even hotter.
"If you're thinking about selling real estate, now would be an excellent time to bring your property on the market," Gullicksen said. "If you're thinking about buying, get your gloves on because it's going to be a fight!"
To illustrate just how competitive the market is, Gullicksen cites several examples from the past couple of weeks alone. On July 22, a condo in Pacific Heights went into escrow the day of its open house, sold for cash at $1,450,000 and closed 12 days later. A family home in the Eureka Valley neighborhood received an offer at its first showing on July 29, with the escrow closing the same week. A Glen Park neighborhood house sold above the asking price even before its first Sunday open house began. Finally, a condo in the Lake Street neighborhood received three offers the evening of its first open house and sold at 10-percent above its asking price.
"The market appears to be gaining steam with properties selling faster this month than the month before," Gullicksen said. "Is this a blip in the summer with very motivated buyers and low inventory, or is it the beginning of a sustained trend? Stay tuned to find out!"
For more information about Tim Gullicksen of Zephyr Realty, call 415-655-1588, view him on the Web at http://www.timgullicksen.com or visit 2523 California St. in San Francisco.
About Tim Gullicksen of Zephyr Realty
Tim Gullicksen of Zephyr Realty is a San Francisco real estate agent who specializes in a broad spectrum of San Francisco real estate property types, from affordable units sold through the Mayor's Office of Housing to multi-million dollar buildings and single-family homes. Gullicksen works with experienced and first-time home buyers in San Francisco to find them the right home.
For more than 30 years, Zephyr Realty has been one of the most respected real estate firms in San Francisco. Its reputation as a highly professional and effective group of agents is recognized by both clients and the entire real estate community. As the most successful independent real estate firm serving San Francisco, with more than $1 billion in gross sales annually, its real estate agents understand the San Francisco market like no one else.