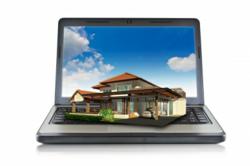 These educational resources could benefit new and experienced investors seeking advanced topics and strategies.
San Antonio, Texas (PRWEB) January 09, 2013
County auctions are one way that some investors use to purchase available properties. A new real estate auctions guide is now published online at TedThomas.com that explains this government-backed way to increase portfolio earnings. This guide is one of the first of its kind to be offered in video form and is comprehensive in the amount of information that it provides. The new guide can be accessed from any Internet connection or mobile broadband device.
The traditional routes for obtaining a property can include mortgages, foreclosed properties, brokers or other methods that often require more than one professional assisting a buyer. Seeking approval for financing could be problematic for a person with less than perfect credit.
The county auctions information that is now provided online offers alternative ways that a person can use to invest in properties without loan qualifications or seeking other finance methods.
"States set the rates of return for investors who use mortgage-free real estate investing," said Ted Thomas inside of his brand new video guide. "A person using the strategies now available could make small or large investments in every state and the returns are government-backed," added Ted.
The alternative methods to locate, bid and purchase properties have been cemented in the tax code for decades. Each state makes annual increases or decreases to the amount of returns that are payable upon distribution of invested funds in a property that is held and not sold. Men or women that seek ways to purchase a home for a reduced rate could benefit from the tax deed information now offered in the guide online.
Aside from the streaming video guides now available, a series of educational materials are now offered online in the new web store at TedThomas.com. This new store is offering the majority of more than 30 authored books and videos that Ted Thomas has created over his 25-year career in real estate. These educational resources could benefit new and experienced investors seeking advanced topics and strategies.
About Ted Thomas
Ted Thomas is considered one of the top authorities and educators on the subjects of tax certificate investing and tax deed sales in the U.S. Thousands of men and women have learned strategies, tips and methods using the educational materials that are written and published by Ted online and offline. As a public speaker, Ted Thomas remains in demand and speaks frequently at top conferences around the U.S. Private coaching and consulting services are also offered by Ted to provide one-on-one training to real estate investors. The TedThomas.com website opened its virtual doors in 2004.