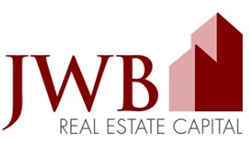 The mobile platform that we've built this year offers an interesting insight into our business model to investors who research investment solutions through digital devices
Memphis, TN (PRWEB) January 12, 2015
Learning to invest as a beginner in the housing market used to require attendance to expensive seminars or training sessions in the U.S. The JWB Real Estate Capital company is now featuring its real estate guide for beginners on its mobile website at http://jwbrealestatecapital.com/m.
The in-depth guide explains the variety of strategies that are now being used to build higher returns for national investors in key housing markets in the U.S. The JWB company has launched the new mobile guide to help users of tablets and smartphones learn about investing platforms free of charge.
"The mobile platform that we've built this year offers an interesting insight into our business model to investors who research investment solutions through digital devices," said one JWBRealEstateCapital.com source.
Beginner investors in the U.S. who have questions about getting into the housing market or performing a 1031 exchange on an existing property can now find answers to such questions on the JWB mobile website. A new series of blog posts mixed in with training videos can now be reviewed through mobile devices.
"Investors who are short on time can still learn from our videos and mobile content because our videos are under 3 minutes in length," said the source.
The brand new JWB mobile website content section is now active in 2015 and will be updated weekly with additional content. Users of the standard website can still find new blog posts and investor guides that have been prepared for access at http://www.jwbrealestatecapital.com/blog this year online.
About JWBRealEstateCapital.com
The JWBRealEstateCapital.com company supports adult investors who have a serious interest in investing in the real estate market in the state of Florida. The company owns and manages hundreds of rental homes that earn monthly income for clients. The JWBRealEstateCapital.com company now provides complimentary investment education through its web portal and has included more platforms to help adults find the right investment type this year.