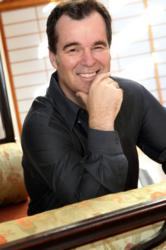 Each time the big banks fail to pass on the interest rate cuts...... it is just another blow to aspiring home owners and those who are trying to sell property
(PRWEB) May 10, 2012
For over 30 years, Australian Rick Otton, has been developing and using property investment strategies that are innovative and creative in their execution. In his just-published book "How To Buy A House For a Dollar" he explains how property transactions can be take place without the involvement of the banks. This, he says, has become even more important as the banks again refuse to pass on the Reserve Bank interest rate cuts.
"Each time the big banks fail to pass on the interest rate cuts recommended by the Reserve Bank, it is just another blow to aspiring home owners and those who are trying to sell property" said Mr Otton. "This arrogance from the banks just highlights how they hold consumers to ransom in an outdated real estate transaction system."
"I am really pleased that in a period that has been described as 'challenging', my strategies for successful property investment can be implemented without involving the traditional lenders - the banks" continued Mr Otton.
In "How To Buy A House For a Dollar" Otton takes readers on a journey of education and mindset-change. He explains how the traditional way of conducting a property purchase came about, and reveals that just because it this has been widely accepted as 'standard', it does not mean that there aren't other, more creative and legitimate, ways.
The book is for both buyers and sellers, and he opens the readers' eyes to strategies that include:

Installment contracts
Deposit finance
Rent-to-own, and
Sandwich leases
"None of these strategies involve handing over a hefty deposit and applying for a mortgage" said Mr Otton. "Once readers grasp the common-sense concepts I put forward, monitoring mortgage interest rates from the banks will become unnecessary."
Otton's "How To Buy A House For a Dollar" real estate investing book has just hit the shelves of good bookstores, including:
Dymocks
Angus & Robertson
QBD
Collins
Berkelouw
and many independent book stores.
For details, visit howtobuyahouseforadollar.com
About Rick Otton
Rick Otton is an original pioneer of creative property strategies. He is founder and CEO of We Buy Houses, a leading property enterprise which operates in the property markets of the United Kingdom, New Zealand, USA and Australia.
In 1991 he uncovered an innovative strategy of buying and selling real estate and went on to amass a portfolio of 76 properties in his first twelve months of active investing.
Since 2001, Rick has taught over 30,000 students to buy, sell and trade residential property without banks, debt or risk. By employing these same strategies many of Rick's students have made over a million dollars a year in cash and equity, using little or none of their own money, year after year.
In 2008 Rick revealed his strategies in the United Kingdom and became the creator of 'Houses for a Pound'.
He has appeared in many Australian TV programs including the 2004 ABC documentary 'Reality Bites' and on Today Tonight, Insight and A Current Affair. In October 2007 Rick gave a way a house on national TV during 2 episodes of Channel 9's Hot Property.
Rick Otton has also been featured in Your Property Network, Australian Property Investor, Lifestyle Trader Magazines and in the books: The Secrets of Property Millionaires Exposed!, Ideas: Original Perspectives On Life and Business From Leading Thinkers, Think and Grow Rich in Property, Insider Property Secrets, and Walking With The Wise.
In May 2012 Mr Otton's book "How To Buy A House For A Dollar" was published.
Learn more about Rick Otton at More information, including testimonials from real students, is available at http://www.rickotton.com