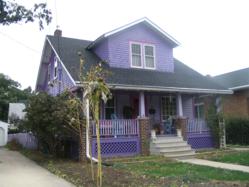 The premium content is added to this website regularly is a coordinated effort of proven strategies combined with new developments.
Seattle, Washington (PRWEB) February 08, 2013
The business of real estate has remained strong in most parts of the country due in part to the education and advanced training of real estate professionals. The market changes have happened since the 2008 slowdown has created new ways to promote properties for sale on the Internet. A real estate branding strategies guide is now published online at the howtomarkethouses.com website. This guide provides helpful strategies that can be immediately used to boost sales of property by professionals.
The selling of a property takes a combined effort between an eager buyer and an educated seller. The ways that a home is marketed offline do not always translate well to online marketing. Home buyers are now connected to sellers through social media, mobile devices and video to video chats.
A seller who is able to connect an available property with the right buyer can typically close a sale much faster. The new strategies published online are part of an ongoing series to help real estate professionals increase the amount of property sold on the Internet.
The HowtoMarketHouses.com website has recently announced its new premium section for professionals to access. The premium content that is added to this website regularly is a coordinated effort of proven strategies combined with new developments that are not shared outside of expensive seminars or specialty training courses. The new content can be immediately integrated online to help agents, brokers or investors build a consistent supply of qualified home buyers.
Because many buyers now search online for property, making connections is one of the important steps that professionals can learn to do correctly. Through the free guides and premium content, the HowtoMarketHouses.com website is helping to educate more professionals with its unique information and strategies for success. This content is available for access easily online through any Internet connected device.
About How to Market Houses
The How to Market Houses company provides resources online for individuals and realtors to learn the latest strategies and tips used to increase sales of properties annually. By combining real estate knowledge and search marketing tips, this company now provides one of the largest resources currently available for professionals access. Started by real estate expert, Ryan Bush, the How to Market Houses company offers free and premium training based on the sales success has been achieved by the company owners.