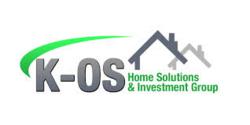 These company-owned homes are free from typical fees and commissions to help lower buyer costs.
Dallas, Texas (PRWEB) June 12, 2013
The real estate market in some parts of the country includes homes at or above market value based on demand by home buyers. One real estate company in Texas is now helping buyers to find below market value homes for sale online. The KOSHomeSolutions.com company has listed a series of homes in its portfolio to offer alternatives to buyers unable to find homes within a specific price range. These homes can be searched online at http://koshomesolutions.com/real-estate-company-in-texas and offers can be submitted through the company website. Homes are currently added to this resource on a monthly basis.
Homes are sometimes purchased with assistance from realtors and real estate agents in many parts of the U.S. One of the downsides to using these resources to complete a purchase is the transaction fees that can be charged. State laws allow commissions to be charged by providing real estate services and these can increase the amounts payable upon the sale of a property.
One way now offered by the K-OS Home Solutions company to reduce fees payable is the creation of the for sale by owner program. This company now provides homes in its portfolio for sale that do not have additional fees attached with a closing. These company-owned homes are free from typical fees and commissions to help lower buyer costs.
Aside from the new listings of homes published for buyers online, a redesign of the company website has been completed in the past month. This new design includes more than graphical changes to assist with acquiring information easier. The creation of a new blog area on the KOSHomeSolutions.com website is one method in place online by this company to supply more useful information to sellers and buyers of real estate in North Texas.
This blog series is written and published by company investment specialists to provide useful tips for selling and purchasing homes without working with realtors. This content is curated as new information is researched.
The website redesign has now made it possible for the inclusion of online applications. These applications are forwarded upon completion to company specialists who review the data and supply an immediate response. This new virtual way of accepting applications for the buying and selling of properties was created to expedite the process of completing these real estate transactions for men and women with time constraints.
About KOSHomeSolutions.com
The KOSHomeSolutions.com company is a leader in the Dallas area for non-realtor transactions in real estate. This investment company currently purchases a volume of homes on a monthly basis and creates solutions for home buyers searching for properties. The alternative property solutions now offered by this company have been created to equally help buyers and sellers in the North Texas area. The KOSHomeSolutions.com company redesigned its website to include faster methods of contact to increase response times. Company specialists now review submitted applications online as well as provide information by a local telephone number.