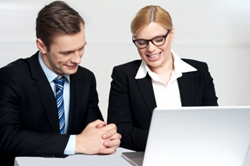 We offer three intensive strategy sessions through our company to serious investors who plan to make an investment property purchase in the markets where we invest
Detroit, MI (PRWEB) September 14, 2014
Information that new investors in the housing industry need to successfully purchase a property is now found through the JWB website online. New virtual sessions are offered by this real estate company to assist investors with passive income goals at http://www.jwbrealestatecapital.com.
The sessions that are organized can be scheduled using the new portal from the homepage. A downloadable information guide explains the JWB concept of investing into rental homes in top markets and sessions can be scheduled once an investor reviews the guide and accompanying audio materials.
"We offer three intensive strategy sessions through our company to serious investors who plan to make an investment property purchase in the markets where we invest," said one JWB Real Estate Capital source.
The Internet sessions that are offered are in place to help the average person to learn about the various options available to buy real estate in top markets. The JWB approach is centered around its turnkey investments that are now offered to entry-level investors who complete the Internet based sessions.
"We make sure that each person who attends our complimentary sessions is a serious investor who plans to purchase a home to use as a passive income source," the source included.
The JWB Real Estate Capital website is now maintained daily by company staff in order to present information in an easy to locate manner. From a new company blog to additional training materials, potential investors now have a growing resource to access from any computer, tablet or smartphone this year.
About JWBRealEstateCapital.com
The JWBRealEstateCapital.com company has configured its portal for use on the Internet to help investors with finding information about turnkey solutions that are available. The company profit margins have increased due to acquisitions of high cap rate homes. The JWBRealEstateCapital.com company now supplies easy to access strategy sessions from its web portal to educate potential investors in the housing industry.