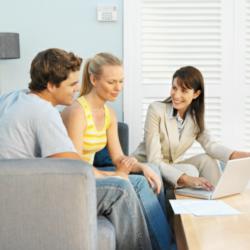 Los Angeles, Ca (PRWEB) January 16, 2013
The increased volatility of today's real estate marketplace can create major real estate dilemmas for sellers. Red Blue Realty has spent a significant amount of time analyzing the statistics that show sellers need a solid base for decision making in this regard. Often sellers with negative equity, with underwater mortgages or those who simply need to move due to economic concerns, may think about dropping the sales price on their homes, particularly if there is any danger of foreclosure. These sellers may also be less interested in performing the vital home improvements that increase property values.
Home owners in these types of situations are often concerned about making a fast sale. This concern can lead to less than optimal sales pricing. Red Blue Realty can assist sellers with analyzing a home's value in the current real estate climate, as well as advising sellers on how to create the most appealing property for buyers in their area.
Possibly the most pronounced real estate dilemmas for sellers are how many and what kind of improvements are necessary to make a property sell more rapidly. The region and neighborhood a home is located in will certainly make a difference as to these choices. Always a strong idea are the standard improvements such as fresh paint, a new roof, or updated landscaping. These are the types of timeless investments that always help raise a home's value. But individual areas in which a property is located make specific features of greater interest. In some areas, security systems are a major selling point. In others, environmentally-friendly appliances, energy saving heating and lighting fixtures, or "smart" home technology such as automatically programmable thermostats are the biggest draws to buyers. The three factors that most effect a home's sale are:
-property value
-property condition
-property location
Sellers may also find that regardless of improvements and value, and despite low interest rates currently available, the pool of qualified buyers can be low. Credit issues have made marks on many a potential buyer's credit record, and a seller may have to work with buyers whose credit is less than pristine. This may limit the amount a buyer can afford to finance, or create the need for some creative work-arounds to close the purchase.
Sellers may consider renting out their property, or allowing buyers whose bankruptcy is too new to qualify for a mortgage to occupy a home prior to closing. Real estate professionals like Red Blue Realty can guide sellers along these paths, and offer solid recommendations for achieving sales goals.
Ultimately, making a decision to sell in the current real estate market or to wait takes some consideration. Real estate dilemmas to analyze include:
1. Wait for home prices to rise further, or take advantage of low interest to attract buyers now?
2.What is the potential selling price of your property?
3. What work is involved to ready your property for sale?
4. What costs are involved in improving your property?
5. What maintenance issues, if any, exist on your property?
While low housing inventory in some market areas create increased demand, home sellers are still vying for qualified buyers by offering home improvements or price incentives. Sellers need to decide just how much effort they wish to put into enhancing their property to attract potential buyers.
Reaching out to real estate pros for advice and analyzing real estate dilemmas is always the best plan for sellers.
Website: http://www.redbluerealty.com
Email: Contact(at)redbluerealty(dot)com
Phone Number: 1-(855) 66-RBREALTY or 1-(855) 667-2732