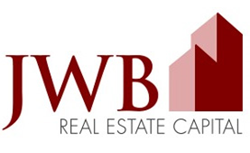 Our acceptance of out-of-state investing clients is expected to create new wealth for a larger scope of investors in 2015 and we're set to add new properties to our network
Los Angeles, CA (PRWEB) January 22, 2015
Men and women in the U.S. and Canada who are planning to invest in the real estate market in the state of Florida will now have access to the opportunities at the JWB company. The real estate investing program in Florida setup last year is now accessible on a national level to investors at http://www.jwbrealestatecapital.com/tax-free-fl-real-estate-investments.
The new program is giving access for the first time to the homes that are located around Jacksonville to adults who live in different parts of the U.S. Because of the national expansion, it is now possible for investors to purchase and manage a home without having to travel to FL for day-to-day business.
"Our acceptance of out-of-state investing clients is expected to create new wealth for a larger scope of investors in 2015 and we're set to add new properties to our network," said one JWB Real Estate Capital source.
The launch of the investment platform that is offered to investors on a national basis this year is one of the approaches taken by JWB to generate higher earnings for clients. The opening of the IRA investment division earlier this year is also creating one additional financing option for holders of retirement accounts to own rental homes.
"There are now more ways to buy houses that will be used as a passive income source this year and our company is showcasing these ways to clients," said the source.
The JWB website is now mobile ready with the inclusion of the digital content area at http://jwbrealestatecapital.com/m. This specialized section of the website includes content that can be downloaded, viewed or shared faster using a mobile device. All PDF downloads and other guides available for this year can be retrieved through this mobile area.
About JWBRealEstateCapital.com
The JWBRealEstateCapital.com company has created a unique approach for investors in the U.S. to profit from stabilized rental homes in North Florida. The company has built or purchased homes that are now fully managed investment homes. The JWBRealEstateCapital.com company is now taking on national clients to help investors earn income regardless of state locations in 2015.