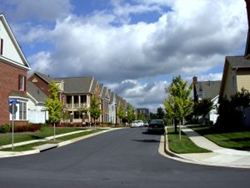 The guide we've created is expected to help adults age 25 to 75 find out some of the best ways to increase the ROI in a retirement account
San Francisco, CA (PRWEB) March 16, 2015
Finding new ways to maximize a retirement account is one common theme each year for working adults in the United States. The Coastal Investment Pros company is now supplying a real estate investing with IRA accounts guide at no charge for men and women who want to learn how to hold passive real estate in their IRAs at http://coastalinvestmentpros.com/use-ira-buy-real-estate.
The guide is split between web content and a sharable document that can be downloaded on the Coastal Pros website. Because many adults have little experience investing in the housing industry, the guide provides a way to learn about how income is generated and what steps can be taken to buy rental homes easily.
"The guide we've created is expected to help adults age 25 to 75 find out some of the best ways to increase the ROI in a retirement account," said one Coastal Pros company source.
While investing in mutual funds and stocks with a 401k or IRA is not a new concept, the buying and holding of an investment property is a new strategy explained in the guide. Since a retirement account usually grows without taxation, all income derived from a rental can be used to grow accounts faster.
"With returns of 15 percent or more in the housing industry annually, more adults are now turning to owning real estate as a wealth building strategy," said the source.
The Coastal Investment Pros company is now providing a direct link to its guide for adults who already know the basics of IRA investing. The guide at http://coastalinvestmentpros.com/prs-guide explains more about CIP company programs in detail and offers full contact information for interested investors.
About CoastalInvestmentPros.com
The CoastalInvestmentPros.com company supplies programs for adults in the U.S. who want to invest in the real estate industry. The company has purchased or constructed hundreds of rental houses that are now used as income builders for clients. The CoastalInvestmentPros.com company provides a free section of its website that includes downloads, blog posts and industry news to provide educational sources of information to investors.