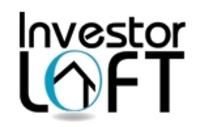 InvestorLoft.com's big win is their grasp of the politics and protection of the parties' interests in a typical real estate sales transaction
Denver, CO (PRWEB) October 30, 2008
The real estate investment industry finally gets a tool it can use -- Investorloft.com has been awarded "Best New Real Estate Investment Tool of 2008" by Personal Real Estate Investor Magazine. "InvestorLoft.com is the first-ever listing search platform that's friendly to both the real estate investor, and professional real estate agent or broker," says Andrew Waite, PREI publisher.
Real estate investors met a variety of challenges online before InvestorLoft.com came onto the scene. If you could, as PREI Magazine states, meet your real estate investment needs with "Amazon.com-like ease," why wouldn't you? InvestorLoft.com improves upon the old search model with a platform that specifically addresses the needs of the real estate investor. Estimated equity, cash flow, cap rate - the criteria are there and yield relevant results.
"InvestorLoft.com's ground breaking system filters investment property based on investor criteria and delivers a short list of properties that meets their needs. The resulting short list eliminates hours and days of number crunching to find, and model, an appropriate investment property," according to the PREI Magazine article. In the magazine's estimation, this is nothing short of "search genius."
Real estate investors can go to InvestorLoft.com and:

Register for free and use all the property search and real estate analysis tools
Search Investment Property by estimated equity, cash flow, down payment, capitalization rate and more
Use the investor-friendly FinancialDynamix financial calculators and real estate investment analysis software to view average rental data for target properties - then evaluate cash flow, cap rate and cash on cash return for each investment scenario
InvestorLoft.com brings significant convenience and time-saving to the serious real estate investor or their agent. Case-in-point are time-pressed 1031 exchange investors in search of a complying properties against critical deadlines. Qualified 1031 exchange intermediaries already recognize the site's unique advantage and are sending their buyers to InvestorLoft. The site's ability to provide a simple, efficient process for locating qualifying investment properties decreases the likelihood of a failed exchange and the negative tax implications. It's a refreshing experience for both the investor and the qualified intermediaries alike.
"InvestorLoft.com's big win is their grasp of the politics and protection of the parties' interests in a typical real estate sales transaction," says Waite. "Cutting-out the people most likely to use an application is shooting oneself in the foot. To succeed with an Internet application, the technology must reflect industry culture. InvestorLoft has mastered the culture elegantly with ReferSafe™ and CommissionSafe." No matter the market conditions, clients are the real estate professional's most valuable commodity. "Instead of excluding professionals, the best online real estate tools assist the professional to provide better service." InvestorLoft is the first online real estate search platform to reinforce the value of the real estate professional and make its participants feel safe about referring their precious cargo to a third-party site.
For a limited time, professional membership to the site is FREE. Benefits include:
ReferSafe - When professionals refer a client to InvestorLoft.com using their unique referral code, they're assured their client will never be shown a competing professional and all transactions originating on the site will include them.
CommissionSafe & Guaranteed Co-Broke/Referral Fees - Every property listed on InvestorLoft.com must offer a broker's fee and/or referral fee or it is ineligible for listing.
Listings by Professionals Only - Listing an investment property is only allowed by owners/principals of the property, or licensed real estate agents. Fly-by-night or assignment deals are discouraged.
While Colorado investment property and Arizona investment property comprises the majority of their current listings, InvestorLoft is approaching other markets with a calculated blend of both growth and speed. They're aggressively building their investment property coverage to include major cities in California, Florida, Nevada, Texas, and both North and South Carolina and more.
Discover for yourself just how easy it is to find what you're looking for in the world of real estate - you're just a few clicks away from specific search results on the most industry-friendly real estate investment site on the web.
Read the full article by PREI magazine at
http://www.investorloft.com/article-Investorloft_Awarded_Best_New_Real_Estate_Investor_Tool_Of_2008-133.htm
InvestorLoft.com is a Denver, Colorado - based technology company revolutionizing the real estate investment industry through its proprietary online platform. Their purpose-driven, results-oriented concept has been lauded by both real estate investor and professional alike. As the industry's first search and marketing tool focused on the mutual needs of all parties in a real estate transaction, they are actively invested in protecting every party from search, to close of sale. To experience InvestorLoft first-hand, visit http://www.investorloft.com.
###