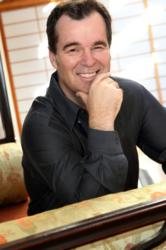 too many people who are experiencing mortgage stress are unaware that there a non-bank-based solutions that will help them out of their predicament - with their credit history intact
(PRWEB) October 04, 2012
Last week saw a raft of figures released pertaining to the Australian residential property market, which real estate investing expert, Rick Otton, believes that everyday Aussies are finding both confusing and conflicting. Those faced with decisions on whether to buy, sell, or rent in the current market are, he says, well advised to pause, take a deep breath, and consider all of the options available to them.
Mr Otton is known the world over for his creative and innovative strategies for property investing - ones that do not involve the banks.
Choices For Sellers
"With the recent swag of reports, we are given statistics that illustrate the need for clear thinking, including almost record-high levels of as yet unsold homes on the market" said Mr Otton. "For those desperate to sell, dropping the sale price is often the only option considered, particularly if there is a threat of foreclosure."
"Defaulting on a mortgage has implications that last well into the future" Mr Otton explained. "And yet too many people who are experiencing mortgage stress are unaware that there a non-bank-based solutions that will help them out of their predicament - with their credit history intact" he continued.
With the fall in home values across the country, many of those who purchased in the period 2009 to 2010, with low deposits, may now find themselves in a negative-equity situation - where the amount they borrowed is now higher than the current value of their property.
Supreme Court figures show that home and land repossessions in June 2012, in Melbourne in particular, were higher than years in recent years.
"So if the recent increases in the cost of living puts pressure on the ability to meet loan repayments, those in a negative-equity situation may, in fact, be better off looking for someone with the skillset to assist with the loan" Mr Otton explained.
Mr Otton explains this option in his recently published real estate book How To Buy A House For A Dollar.
Flexibility For Buyers
On October 2 Australia's Reserve Bank made a further cut to interest rates, with more predicted before 2012 comes to an end, with one of its objectives being to stimulate the property market. At the same time, in its Financial Stability Review, published last week, the Bank has warned traditional lenders, the banks, against relaxing their mortgage qualification requirements.
"So, despite interest rate cuts, it is still challenging for many everyday Aussies, particularly the self-employed, to be able to obtain a bank mortgage" said Mr Otton. "With home prices falling, and sellers looking for alternatives to defaulting on their loans, opportunities for non-bank-loan buyers emerge."
"And this is the message I want people to hear. I want them to be able to cut through the media hype that focuses on bank mortgages and open their eyes to more creative ways of becoming involved in real estate investing" he said.
Information on Rick Otton's strategies for property investment can be found at HowToBuyAHouseForADollar.com
About Rick Otton
Rick Otton has spent decades making money by snapping up inexpensive real estate and putting it to work building wealth. Now, he's teaching other Aussies how to do the same.
Otton is the founder and CEO of We Buy Houses, which operates in the U.S., U.K., Australia and New Zealand putting his strategies to work every day.
Otton got his start in alternative real estate investment in 1991 and within a year acquired 76 properties. In years after, Otton made a fortune using his low-risk, high-reward strategies to inexpensively acquire real estate.
Now, Otton wants to share the wealth by sharing the wisdom, teaching Aussies how to buy and sell real estate without cutting banks and other middlemen in on the deal.
Otton has been featured in a variety of television programs and magazines, including Today Tonight, A Current Affair, Australian Property Investor and more.
You can learn more about Otton and how to invest in residential real estate without using banks at RickOtton.com