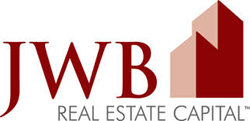 A person does not have to know the housing industry in order to earn money and we've assembled our account managers to handle all daily work normally completed independently by property owners
Midland, TX (PRWEB) July 08, 2014
A new guide to provide insight into the best ways to earn income from an investment property is now published and downloadable through the jwbrealestatecapital.com website. Investors can download the fast-track guide to learn more about how the JWB company is earning passive income for its clients.
The success of being a property owner in the rental industry is often dependent on the education level of each investor. One way that the JWB company is reaching out to inexperienced clients is through the creation of an entirely hands-free program that removes common beginner errors.
"A person does not have to know the housing industry in order to earn money and we've assembled our account managers to handle all daily work normally completed independently by property owners," said a JWBRealEstateCapital.com source.
The investing guide available for free download provides an introductory level of education concerning the housing market that the JWB focuses on in the state of Florida. The procedures to earn a monthly return on investment dollars from any part of the U.S. is explained in the guide.
"While our program is setup for new clients, a person who has experience owning and managing properties can still gain a lot of good information," said the source.
The JWB Real Estate Capital company now offers visitors to its website a new solution for gaining more knowledge of the investing process. A simplistic chat system is connected to the homepage to provide immediate answers to questions that investors could have before downloading the training content online.
About JWBRealEstateCapital.com
The JWBRealEstateCapital.com company uses its guides, content and videos posted online to introduce a source of investing information to eager clients around the globe. The success of its platform has helped the JWB company to gain press in national newspapers and television programs. The JWBRealEstateCapital.com company maintains an entire investing staff who work each day of the week to guide investing clients to earn top dollar for the company supplied rental homes.