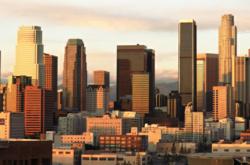 Los Angeles, CA (PRWEB) December 30, 2012
Individuals who practice Los Angeles real estate investing make mistakes that lead to failure. Red Blue Realty recently came across information from investors themselves regarding the 4 worst real estate investing practices an investor can make. These four mistakes are not exclusive to Los Angeles real estate, but they are highly common in the city, which makes it important to discuss them for future investors to avoid.
Marketing
Marketing is a common issue with Los Angeles real estate investing. For those who invest in luxury homes, such as celebrity homes being sold in a short sale, marketing with a sign on the street is not going to procure a buyer. It barely works for homes sold under a half million dollars; therefore, it is not going to catch the attention of a luxury homebuyer. Marketing strategies for Los Angeles real estate investing of luxury real estate should be up to par with the home that is being sold. News media announcing an upgraded home owned by a celebrity or luxury home is going to provide a quick sale. Marketing in luxury home magazines and with proper real estate agents will significantly increase the chances for a sale to happen fast, and a profitable price.
Forgoing the real estate agent
Real estate agents for Los Angeles real estate investing are a must. The commission fees may seem high, but they are the difference between a sold luxury home versus one on the market for 1-2 years. Real estate agents have connections and data resources to tap into. Furthermore, they already have potential clients looking in prestigious Los Angeles neighborhoods.
Buying with loans
A costly mistake is not having the real estate investing funds to begin with. After all, a lot of cash is needed upfront for luxury real estate investments. A loan on an investment means interest rates and monthly payments. It also leads to down payments and a potential loss of profit. When practiced the correct way, luxury real estate investments can bring 20% returns for some investors.
To achieve a higher profit, a few things can be done; however, not all strategies will work for every property. There are common demands, such as dual showerheads or multiple shower sprays. Dual vanities, dual bathrooms in the master bedroom, and extravagant living spaces in Los Angeles homes are quite popular. Most buyers are looking for an outdoor pool, a little land, and privacy with a newly bought home. Adding in a themed or Feng Shui design to a home that does not have it meets some demands, but most buyers are not looking for such concepts. It is a mistake to overdo the changes. Simple upgrades that meet the overall theme of the home always work the best.
Rushing project completion
Purchasing a home and flipping it to sell in three months is rushing Los Angeles real estate investing. Luxury homes often take a year or two for all the upgrades and updates. It does depend on the home purchased; however, it is a longer term investment and needs to be treated as such in order to avoid miscalculations with the Los Angeles real estate investing strategy.
Contact Red Blue Realty for a personalized investment strategy that fits your needs.
http://www.redbluerealty.com
Email: Contact (at) redbluerealty (dot) com
Phone Number: 1-(855) 66-RBREALTY or 1-(855) 667-2732