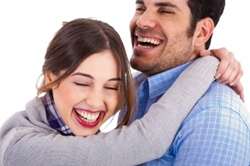 We've released our new guide to help beginners focus on the most common types of homes offered as rentals in the real estate industry this year
Los Angeles, CA (PRWEB) February 24, 2015
The variety of home types available in the rental market could make the selection process for a new investor more difficult. One way that beginners are now being helped by the JWB company is through the real estate investing primer now available for download at http://jwbrealestatecapital.com/pr-guide.
The information that is now provided is focused around single family homes as well as similar types of structures found in the rental industry. A person who has little to no experience buying a single family property to rent could find that the new primer offers a fresh source of investing content.
"We've released our new guide to help beginners focus on the most common types of homes offered as rentals in the real estate industry this year," said one JWB company rep.
Unlike a duplex or multiple family home, a single family property is typically rented by a tenant for a period of one to three years on average. The JWB company is now providing information about how these lease agreements can be beneficial to investors when an extension is supplied by a property management company.
"There are homes to rent in almost every city in America although investors how purchase these homes can make mistakes during the ownership process," said the rep.
To make it even simpler for a person to decide where to purchase a rental home for sale, the JWB company has posted its best rental cities list at http://www.jwbrealestatecapital.com/best-cities-buy-rental-homes-2015. This information can be used in conjunction with the single family rental guide now downloadable.
About JWBRealEstateCapital.com
The JWBRealEstateCapital.com company is continuing to dominate the rental market in the state of Florida with its turnkey properties and new home sales this year. The company has revised its number of staff to offer more direct management to clients. The JWBRealEstateCapital.com company is engaged in the process of supplying mobile content that is now shared on several types of devices through its website in 2015.