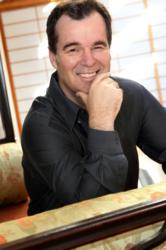 If overseas investors can see value in investing in Australian property, then it should instill confidence in Aussies as well
(PRWEB) July 18, 2012
Foreign investment in the Australian property market is continuing, despite the financial woes of the rest of the world. This, believes property investment strategist, Rick Otton, is a good indicator that Australians too should become involved, and get solid real estate investing training.
"The Australian economy has remained stable throughout the financial turmoil that has been faced by most other nations" explained Mr Otton. "Foreign investors are chasing yields several percentage points higher than what they can get in, say, London, New York, Singapore or Hong Kong."
Most of the property investment funds are coming from Asia, particularly from pension funds, sovereign wealth funds, and REITS.
"If overseas investors can see value in investing in Australian property, then it should instill confidence in Aussies as well" continued Mr Otton. "In the last six months alone, foreign investors have committed around $3.7 billion in Australian property markets."
Mr Otton, author of 'How To Buy A House For A Dollar', has been teaching his creative real estate investment strategies for Aussies for over 10 years, showing how the people (especially those whom the banks turn away) can become property investors.
"It frustrates me to hear how good, honest people are being denied home ownership because they cannot meet the tough criteria of the traditional lenders - the banks" said Mr Otton. "And that they are being disenfranchised while properties are being purchased by offshore entities is increasingly difficult to accept."
It was the inability to meet the requirements of the lenders that was the impetus for Mr Otton to develop his innovative property investment strategies back in 1991, to teach them to through property investment for beginners courses, and, in 2012 to become the author of his property book for Aussies, 'How To Buy A House For A Dollar'
He announced "To help people understand these concepts, I have just announced a series of free one day real estate investment training seminars, which will be held in Victoria, New South Wales and Queensland throughout August."
Details of the free one day real estate investing seminar events visit HowToBuyAHouseForADollar.com
About Rick Otton
Rick Otton is an original pioneer of creative property strategies. He is founder and CEO of We Buy Houses, a leading property enterprise which operates in the property markets of the United Kingdom, New Zealand, USA and Australia.
In 1991 he uncovered an innovative strategy of buying and selling real estate and went on to amass a portfolio of 76 properties in his first twelve months of active investing.
Since 2001, Rick has taught over 30,000 students to buy, sell and trade residential property without banks, debt or risk. By employing these same strategies many of Rick's students have made over a million dollars a year in cash and equity, using little or none of their own money, year after year.
In 2008 Rick revealed his strategies in the United Kingdom and became the creator of 'Houses for a Pound'.
He has appeared in many Australian TV programs including the 2004 ABC documentary 'Reality Bites' and on Today Tonight, Insight and A Current Affair. In October 2007 Rick gave a way a house on national TV during 2 episodes of Channel 9's Hot Property.
Rick Otton has also been featured in Your Property Network, Australian Property Investor, Lifestyle Trader Magazines and in the books: The Secrets of Property Millionaires Exposed!, Ideas: Original Perspectives On Life and Business From Leading Thinkers, Think and Grow Rich in Property, Insider Property Secrets, and Walking With The Wise.
In May 2012 Mr Otton's book "How To Buy A House For A Dollar" was published.
Learn more about Rick Otton at More information, including testimonials from real students, is available at RickOtton.com, and about his free real estate seminars at HowToBuyAHouseForADollar.com