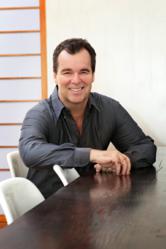 If you ask people why they want to invest in real estate, there is a money motivator to get financial freedom
(PRWEB) February 19, 2013
Many people who experience the grind of working long hours dream of getting out of the rat race. In a recent Creative Real Estate iTunes podcast, property investment strategist Rick Otton has revealed how students who've had the persistence to commit to his innovative techniques have prospered handsomely, in more ways than one.
"If you ask people why they want to invest in real estate, there is a money motivator to get financial freedom. But there is also the lifestyle motivator – more time with the kids and having choices to do what they want to do, when they want to do it," said Mr Otton.
Mr Otton is best known for his out-of-the-box strategies which coach investors on 'How to Buy a House For a Dollar', without the need for bank finance or involvement. One of his primary methods empowers investors to hunt out property deals that match two components of a transaction: want-to-be property buyers unable to secure traditional housing finance and want-to-be sellers having trouble making the sale.
Strategies in Action
In a lively discussion during the podcast, student Greg Dixon, explained how his buy-and-hold property investment approach and singular focus on negative gearing was getting him nowhere fast.
"I found that negative gearing was taking me backwards in my financial situation," he said. "I looked around for something better. Actually, the catalyst was my fourth child coming along. I thought, 'How the heck am I going to bring up four children and give them what they want in life with the lifestyle we want to lead?'."
Mr Dixon said he started using Mr Otton's alternative property investment strategies, and that, initially, it was tough to make the mental leap from negative gearing to 'positive cash flow from day one'.
"You get fairly set in how you look at things in life. But there was such a big gap between the lifestyle I wanted compared to the lifestyle I had, that I was willing to do anything to give it a go," Dixon explained. "So I just kept going and pushing through with Rick's strategies. It's all about the lifestyle, about time with family – that to me is everything. Now I'm living the dream."
Mr Otton added that persistence, planning, learning from mistakes and a well-thought out exit strategy were crucial to the success of his techniques.
"They say that the average human will try something three times, and if they don't get the result they're looking for, they'll give up," Mr Otton said. "One of the things people don't realise is that you can't learn my strategies sitting still. You're only going to get there once you've learned it all on the job."
The free full podcast, and other property investment podcasts, can be heard on iTunes at CreativeRealEstate.com.au
About Rick Otton
Rick Otton has spent decades making money by snapping up inexpensive real estate and putting it to work building wealth. Now, he's teaching other Aussies how to do the same. He is the founder and CEO of We Buy Houses, which operates in the U.S., U.K., Australia and New Zealand putting his strategies to work every day.
Otton got his start in alternative real estate investment in 1991 and within a year acquired 76 properties. In years after, he made a fortune using his low-risk, high-reward strategies to inexpensively acquire real estate.
Now, Otton wants to share the wealth by sharing the wisdom, teaching us how to buy and sell real estate without cutting banks and other middlemen in on the deal.
Otton has been featured in a variety of television programs and magazines, including Today Tonight, A Current Affair, Australian Property Investor and more.
More information at CreativeRealEstate.com.au