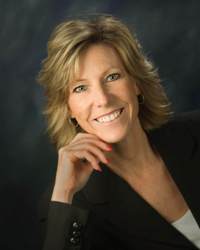 As a result, there is a palpable sense of uncertainty among investors we spoke with and surveyed this quarter
New York, NY (PRWEB) March 18, 2008
Commercial real estate investors see a rough road ahead according to the latest quarterly PricewaterhouseCoopers Korpacz Real Estate Investor Survey (http://www.pwcreval.com)], released today. According to the report, the commercial real estate market is showing telltale signs of weakness in office, retail, lodging and leasing activity, while areas less affected by the broad economy, such as industrial and warehouse properties, remain stable. Rental apartments are the only area of commercial real estate benefiting as supply tightens, homeownership rates decline and the number of renters grows.
"Even though the underlying fundamentals of commercial real estate are still sound, there are noticeable cracks forming in the foundation," said Susan M. Smith , editor-in-chief of PricewaterhouseCoopers Korpacz Real Estate Investor Survey® and manager in PwC's real estate business advisory services group. "As a result, there is a palpable sense of uncertainty among investors we spoke with and surveyed this quarter," she said.
Key findings include:
Retail
Declining consumer confidence, a sharp rise in personal bankruptcy filings and a drop-off in consumer spending are taking their toll in the regional mall market. Lackluster retail sales growth and weaker consumer spending is causing would-be investors in the national power center market to exercise much more scrutiny and more conservative underwriting, with big-box retailers maintaining a significant role in the sector.
Rising vacancy rates continue to impact community/neighborhood shopping centers – the result of a slowdown in tenant expansions and constant additions to supply. In the fourth quarter of 2007, approximately 12.0 million square feet were completed in the U.S. community/neighborhood shopping center sector – the highest quarterly total in three years. Even so, regions with significant population growth report relatively strong results, including West Coast markets such as Orange County, Los Angeles, Seattle, San Francisco and San Diego, as well as certain infill areas such as Suburban Maryland and Northern Virginia.
Office
The ongoing decline in U.S. employment has added a new concern for landlords and investors of office properties. Among the hardest hit were office-using employment sectors such as financial services and professional-and-business service entities. Individual commercial business districts (CBDs) that reported sharp declines in overall absorption of office space in 2007 included Chicago, midtown and downtown Manhattan, Houston and Washington, DC. In contrast, CBDs that reported strong gains in Los Angeles, Atlanta, Bellevue, WA and Baltimore.
In the national suburban office market , leasing activity also slowed noticeably. Even so, the pace of new construction, much of it speculative space, continued to increase – leading to growing investor concerns about the long-term effects of oversupply. Suburban office markets posting some of the highest additions to supply in the fourth quarter of 2007 included Phoenix (4.0 million square feet), Northern Virginia (3.2 million square feet) and Dallas (2.7 million square feet).
Apartments
Growth in the number of renters – due in part to residential owners returning to the market, hard-pressed by the subprime mortgage fallout, and also to the inability of existing renters to afford to become homebuyers – is actually helping to spur demand in the national apartment market. At the same time, apartment developers nationwide have exercised a continued restraint on new building, thereby holding down additions to supply.
Industrial
Although individual market performances vary, overall the national flex/R&D market is seeing a steady increase in demand, thanks to steady growth in the high-tech sector and higher rental rates in comparable office building locations. The tightest markets tend to be located along the West Coast and include long-standing favorites like Silicon Valley, La Jolla and Los Angeles/Orange County. During the past quarter, the average overall cap rate for the national flex/R&D market stood at 7.47 percent, 100 basis points above that for the national warehouse market. Even though investments in flex/R&D can run "hot and cold," the potential for higher returns is quite appealing to investors, the report says.
Warehouse
Favorable supply-demand fundamentals and the sector's minimal sensitivity to changing consumer spending habits or job growth is helping to reinforce the warehouse sector's image as a "safe haven" for many investors. And while the credit crunch did affect would-be buyers' ability to acquire debt toward the end of 2007, huge portfolios in the first half of 2007 made it a record year in terms of sales volume.
Net Lease
The old saying that "cash is king" became especially evident in the national net lease market as transaction activity plunged during the fourth quarter of 2007 – a sharp response to the ongoing credit crisis. Between the third and fourth quarters of 2007 the number of net lease assets sold fell 73.0 percent. The greatest drop in transactions, occurred in the office sector, where a total of 18,164 net lease assets were available for sale at year-end 2007, down about 25 percent from the third quarter. Retail assets led the offerings, followed by office, and industrial.
PricewaterhouseCoopers Korpacz Real Estate Investor Survey®, now in its 21st year of publication, is one of the industry's longest continuously produced quarterly surveys. The current report provides detailed overviews of 29 separate markets, including the national retail markets (regional mall, power center and strip shopping centers); overviews of 18 major office markets, including the recently added markets of Charlotte, Denver, Phoenix and San Diego; and national overviews of the CBD and Suburban Office, Flex/R&D, Warehouse, Apartment, Net Lease and National Lodging Markets.
Information about subscribing to PricewaterhouseCoopers Korpacz Real Estate Investor Survey® can be found at http://www.pwcreval.com . Members of the media can obtain an electronic copy of the full report by contacting Thomas Derr at thomas.derr @ us.pwc.com or (646) 471-8268.
PricewaterhouseCoopers real estate group is part of the U.S. firm's financial services group, one of the leading providers of integrated professional services to major financial services organizations. Its integrated approach to problem-solving involves an international network of real estate accounting, tax and business advisory professionals who can quickly mobilize to form highly qualified teams to respond to a client's opportunity or challenge.
About PricewaterhouseCoopers
PricewaterhouseCoopers (http://www.pwc.com) provides industry-focused assurance, tax and advisory services to build public trust and enhance value for its clients and their stakeholders. More than 146,000 people in 150 countries across our network share their thinking, experience and solutions to develop fresh perspectives and practical advice.
"PricewaterhouseCoopers" refers to the network of member firms of PricewaterhouseCoopers
International Limited, each of which is a separate and independent legal entity.
Contacts:
Thomas Derr
PricewaterhouseCoopers
646-471-8268
thomas.derr @ us.pwc.com
Laura Schooler
PricewaterhouseCoopers
646-471-3229
laura.schooler @ us.pwc.com
# # #