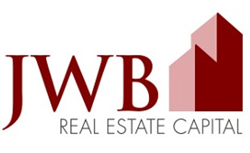 The passive guide that is available is one source of content that we're providing the public this year to help investors explore alternatives to stock market investing
Seattle, WA (PRWEB) September 16, 2014
A direct guide for learning new tips in the real estate industry for use by investors is now presented by the JWB company online. This real estate investment group has added its passive investment guide for easy download at http://jwbrealestatecapital.com.
The purpose of the free of charge guide is to introduce new concepts that are helping the JWB company to build more housing industry income for clients throughout the U.S. The guide makes it possible for average investors to learn about the turnkey industry as well as what types of retirement accounts could fund a real estate transaction.
"The passive guide that is available is one source of content that we're providing the public this year to help investors explore alternatives to stock market investing," said one JWB group source.
The launched guide is one of the resources that can be found while accessing the JWB website this year. A new portal for contacting investing specialists has been launched and is available on each page of the website. Professionals are available to answer investor questions and provide more details about company programs.
"The mixture of content and training that can be found using our capital website should help the average investor gain knowledge about the best options available in the housing market," said the source.
The JWB Real Estate Capital website will remain updated throughout the year with investment industry content through its blog for people to view. Access to posts and other information is now obtained at http://jwbrealestatecapital.com/blog.
About JWBRealEstateCapital.com
The JWBRealEstateCapital.com company has launched multiple programs for the average investor over the past decade. The company uses its connections in the state of Florida to provide passive income sources to investors throughout the United States. The JWBRealEstateCapital.com company offers access to training modules and other content through its homepage to investing clients who are getting into the housing industry.