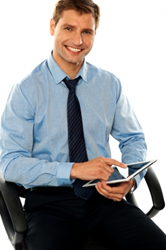 We're using our website to open up new routes of information to beginners in the investment industry, and our content can be read on any device
Tampa, FL (PRWEB) January 26, 2015
Learning to buy homes that are used as rentals to build a passive income will now be easier in 2015 courtesy of the JWB Group. A new real estate investment primer for beginners is now posted and available at http://www.jwbrealestatecapital.com/rental-real-estate-investing-101 online.
This entry-level information includes information about the state of the housing industry in 2015 as well as the overview that beginners need when considering a rental home purchase. The primer that is available additionally offers pros and cons of investment real estate and how to get started as an investor.
"We're using our website to open up new routes of information to beginners in the investment industry, and our content can be read on any device," said one JWBRealEstateCapital.com rep.
Learning to invest in the U.S. housing market can be lucrative to an investor who has the direct cash needed to fund a home purchase. Because not every person has enough cash on hand to buy a rental home, the JWB company now promotes its IRA investing option to adults who want to invest retirement funds.
"Beginners can learn strategies used by the pros when accessing our website content this year as well as through our free investing guides," said the rep.
Some purchases of real estate that take place in the U.S. can be free of taxation. The JWB company has released new information at http://www.jwbrealestatecapital.com/what-is-a-1031-exchange that details different tax-free investing solutions for adults this year.
About JWB Real Estate Capital
The JWB Real Estate Capital company helps to promote cash flowing rental houses to investors globally on the web. The company has an experienced team who provides investment packages to adults. The JWB Real Estate Capital website is now including more video content and textual content that can be downloaded or shared easier through the mobile section now in use in 2015.