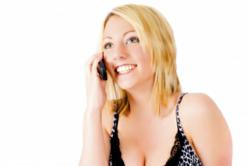 The PLB Investment Group is now buying homes in Florida as an expert real estate investment company.
St. Petersburg, Florida (PRWEB) April 02, 2013
The excitement and enthusiasm of buying a home can be overshadowed with the frustrations of selling a home. Not every homeowner is in a free and clear financial position to sell a home through real estate agencies. The PLB Investment Group is now buying homes in Florida as an expert real estate investment company. This company is now using its real estate connections and qualified lists of buyers to help homeowners sell homes faster and easier without complications. More details can be found on the Internet at http://www.realestatetampaflorida.com/sell-your-house.
Real estate agents and realtors take a commission that is charged to homeowners when the sale of a home is completed. The fees can vary from state to state and could accumulate to thousands of dollars for a standard transaction. While some owners can sell a property without assistance, those with difficult circumstances could have difficulty selling a property.
The experts now available from the PLB Group can now help homeowners sell homes within a shorter period of time. A new YouTube video has been created describing some of the new services at http://www.youtube.com/watch?v=H3cprxveXvg.
A bankruptcy, divorce settlement, relocation or other issue could prevent a normal sale through a realtor. Because properties often require more than one professional to process a sale, homeowners with problems can sometimes be denied a listing. Repairs and other problems can also prevent a rapid home purchase.
The buying program now provided by the PLB Group is setup to accept a home in any condition for sale. The specialists that are able to introduce homes to qualified buyers help to expedite the sale process. Cities in Florida that are serviced by this company include New Port Richey, Clearwater, Lakeland and surrounding areas.
To help homeowners to present a home or property for sale, a secure contact form is now in use at the company website. This new contact form helps to eliminate the delays and issues using offline processing solutions. This company now monitors the data that is submitted using this form to respond faster to homeowners. A group of qualified buyers are part of the PLB network and offers are generally expedited to help sell homes and land parcels faster.
About PLB Investment Group
The PLB Investment Group is comprised of real estate investing experts currently helping homeowners to sell homes easier. This company sells homes in multiple U.S. states to offer easier ways for buyers and sellers to connect. Through expedited selling programs, this company accepts homes in any condition that can be sold without realtors or real estate agents. These alternative services are unique to the PLB Investment Group and are monitored for ways to streamline the process of selling. This company is one of few working hard for homeowners with extraordinary circumstances to obtain a sale date and closing for a property.