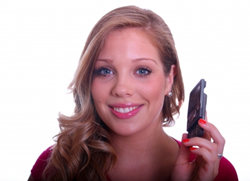 Trusts are one entry-level solution offered by many companies to introduce investors to returns in the housing industry, and we're now providing some good alternatives
Midland, TX (PRWEB) January 29, 2015
Options to invest in the U.S. housing industry can include REIT programs offered through third-party companies for adults. The JWB company is now providing real estate investment trust alternatives through its new programs explained at http://www.jwbrealestatecapital.com/financing-rental-properties-with-an-ira.
These alternatives are in place for national investors to become informed about to help crate the opportunity to earn higher returns than what is normally found through stocks and trusts. The management services also supplied as part of JWB programs virtually eliminates the need for investors to manage their own accounts.
"Trusts are one entry-level solution offered by many companies to introduce investors to returns in the housing industry, and we're now providing some good alternatives," said one JWB Real Estate Capital source.
While an REIT investing option is also available through JWB partners this year, adults also have the ability to start using built up funds in retirement accounts to purchase or provide a down payment for a rental home. These IRA solutions are covered in the video and written content for investors this year.
"Our professionally managed approach to increase our client's income each year has been picked up recently in Business Insider and other outlets," said the source.
The JWB company works with adults who are buying their first rental home in the U.S. through a managed program. Clients who already own one home and would like to purchase another do have more options in 2015. A guide to second home buying is also published at http://www.jwbrealestatecapital.com/1031-exchange-for-second-homes.
About JWBRealEstateCapital.com
The JWBRealEstateCapital.com company offers different options for investing to stock buyers, bond buyers and average adults in the United States. The company invests in rental homes to build personal wealth for clients. The JWBRealEstateCapital.com company has added an inventory of recently built houses to improve the home buying options of national investors this year.