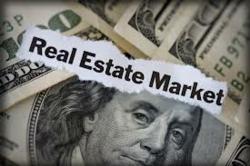 Tax lien investors are guaranteed by the government that they will be paid interest owed or they will be awarded the delinquent property.
New York, New York (PRWEB) August 07, 2012
Best real estate investments for 2012 are now revealed in a new website for tax lien certificates. Real estate expert, Ted Thomas, is revealing the best investments to make in all 50 states at his new website. Thomas, a real estate veteran and mentor, has successfully coached over 75,000 students in private real estate seminars. Average people, real estate investors and others interested in learning about the best investments to make in 2012 could benefit from the free and premium real estate information now available online.
Foreclosures still continue to rise in states like Michigan, Alabama, Arizona and Ohio where the unemployment rate is higher than the national average. Real estate investors that know how to capitalize on the available properties could grow their investments. The traditional ways of obtaining financing before purchasing an investment property are now more difficult. Average banks and lenders are now requiring down payments as high as 30 percent of the total loan amount. New investors getting started in real estate may not have the financial ability to seek out more costly investments.
One of the things that makes tax lien investing appealing is that the startup costs are virtually zero. The basis of a tax lien is to purchase the past due tax that a homeowner has defaulted on for a property. Each state pays guaranteed interest on the amount that is paid by a tax lien investor. The ability to earn as much as 30 percent interest is one reason that tax lien investing has continued to thrive even in a sluggish economy. "Tax lien investors are guaranteed by the government that they will be paid interest owed or they will be awarded the delinquent property," said Ted Thomas, creator of the nationally known Ted Thomas Tax Lien Investing Workshop.
According to financial website BankRate.com, the average interest bearing checking account now pays one fifth of one percent to account holders. Historical stock market data has revealed the average annual earnings are less than 7 percent for an average portfolio. These financial numbers have declined by as much as 40 percent in the past 5 years. Average people, business owners and other investors that are searching for higher interest payouts could benefit from investing in government backed investments like tax liens.
The best real estate investments for 2012 advice is available directly from the new tax lien certificates website from Ted Thomas. Additional information is available and a free tax lien investing report is offered for immediate download.
About Tax Lien Certificates
Ted Thomas has taught tax lien certificates training for over 20 years. As a professional pilot and world traveler, Ted has used his fortunes from tax lien investing in part to help other people. Starting in the year 2000, he began creating informative home study materials that have now been shipped to nearly every country in the world. Ted's powerful tax lien certificates training program is now used by his top students to mentor the next generation of tax lien investing millionaires around the world.