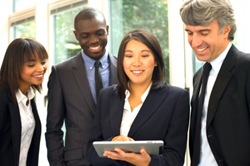 We're delivering a lot of new information to investors who visit our website this year, and this content is delivered in multiple formats to make sharing easier
Seattle, WA (PRWEB) January 25, 2015
Buyers of rental homes in the United States who use properties for passive rental income can now learn about purchasing a second home through the JWB company online. A real estate investor guide for buying second homes is now in place and accessible at no cost at http://www.jwbrealestatecapital.com/1031-exchange-for-second-homes.
The guide written for investors who are ready to expand real estate holdings this year includes video and written content. This mixture provides a well-rounded source of content to provide the pros and cons that investors can consider when evaluating whether a second home purchase would be right for wealth building.
"We're delivering a lot of new information to investors who visit our website this year, and this content is delivered in multiple formats to make sharing easier," said one JWB Real Estate Capital source.
The process of purchasing a second home through non-cash efforts is described in the content guide for 2015. Investors who visit the JWB portal and have not yet purchased a first property can also access new informational content. A beginner's guide to learning rental property investing is included on each page of the company website for the remainder of the year.
"We have opened our company up to beginner real estate investors for the past decade and continue to offer national programs annually," said the source.
The JWB company is now taking advantage of providing mobile accessible content from its website to deliver quality content across different mediums. The company website at http://jwbrealestatecapital.com/m is meant for use by phone or tablet users when retrieving investment information online.
About JWBRealEstateCapital.com
The JWBRealEstateCapital.com company has created national programs for investors to help capitalize on the rental market in the U.S. The company buys and renovates properties that are later used for income building for clients. The JWBRealEstateCapital.com company has one of the only fast track strategies for beginners to enter the housing market through alternative means and this program is explained on the homepage.