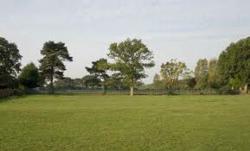 Recently clients have found it more difficult to generate good returns through flipping homes as home prices have risen and see land purchases as an attractive opportunity for solid investment returns
Miami, FL (PRWEB) October 14, 2012
IRA Financial Group, the leading provider of self-directed IRA LLC solutions, has seen an increasing number of retirement investors looking to use their retirement funds to purchase land for sale to developers. According to interviews with a number of IRA Financial Group clients, the recent spike in housing prices across the country has made flipping homes a less attractive investment option. Accordingly, retirement investors have been turning to land purchases as a way to profit from stronger demand for real estate. "Over the last several months we have seen a growing numbers of retirement investors looking buy raw land for development with a self-directed IRA, " stated Jacky Opsina, a paralegal with the IRA Financial Group. "Recently clients have found it more difficult to generate good returns through flipping homes as home prices have risen and see land as an attractive opportunity for solid investment returns, " stated Ms. Ospina.
The self directed IRA LLC, also known as the real estate IRA, offers one the ability to use his or her retirement funds to make almost any type of investment on their own without requiring the consent of any custodian or person, including real estate. The IRS only describes the type of investments that are prohibited, which are very few.
The IRS has always permitted an IRA to purchase real estate, raw land, or flip homes. "With IRA Financial Group's self-directed IRA LLC solution, buying land is as simple as writing a check and is tax-free, " stated Adam Bergman, a tax attorney with the IRA Financial Group. "As the manager of your Self-Directed IRA LLC, the IRA holder will have control over his or her IRA funds so that a real estate purchase can be made by simply writing a check," stated Mr. Bergman. One major advantage of land with a Self-Directed IRA is that all gains generated by the property is tax-deferred until a distribution is taken (Traditional IRA distributions are not required until the IRA owner turns 70 1/2). In the case of a Self-Directed Roth IRA LLC, all gains are tax-free.
Unlike a conventional Self Directed IRA which requires custodian consent and requires high custodian fees, a Self Directed IRA LLC with Checkbook Control will allow one to buy real estate, including rental properties by simply writing a check. With a traditional custodian controlled self directed IRA, one will have total control to make a real estate purchase, pay for improvements, and then sell the property without ever talking to the IRA custodian. Since all the IRA funds will be held at a local bank in the name of the Self Directed IRA LLC, all one would need to do to engage in a house flipping transaction is write a check straight from the IRA LLC account or simply wire the funds from the IRA LLC bank account. With IRA Financial Group's self-directed IRA LLC solution, no longer would one need to ask the IRA custodian for permission or have the IRA custodian sign the real estate transaction documents. Instead, with a Checkbook Control IRA, as manager of the IRA LLC, the IRA holder, will be able to buy rental properties simply by writing a check.
The IRA Financial Group was founded by a group of top law firm tax and ERISA lawyers who have worked at some of the largest law firms in the United States, such as White & Case LLP, Dewey & LeBoeuf LLP, and Thelen LLP.
IRA Financial Group is the market's leading "checkbook control Self Directed IRA Facilitator. IRA Financial Group has helped thousands of clients take back control over their retirement funds and use IRA funds to buy real estate without custodian consent.
To learn more about the IRA Financial Group please visit our website at http://www.irafinancialgroup.com or call 800-472-0646.