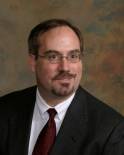 Valrico, FL (PRWEB) July 11, 2011
Robert W. Bivins, managing partner of the Tampa Bay law firm of Bivins & Hemenway, P.A., was listed in Florida Super Lawyers for 2011. Mr. Bivins has been included in Super Lawyers for the past three years and practices primarily in the areas of real estate, business law, and commercial law.
Super Lawyers, which has been published by Law & Politics since 1991, is a supplement that appears in leading magazines and newspapers distributed across the country. Attorneys who are selected for inclusion in Super Lawyers for a particular state have obtained a "high degree of peer recognition and professional achievement". The listing includes only the finest lawyers in the nation and serves as a good reference for people seeking legal counsel.
Selections are made annually on a state-by-state basis. Each attorney selected for inclusion in Super Lawyers is evaluated on 12 indicators of peer recognition and professional achievement. The selection process is extremely thorough, combining peer nominations and evaluations and third party research.
Robert W. Bivins is a founding partner and the managing partner of Bivins & Hemenway, P.A. Mr. Bivins has held an "AV" rating from Martindale Hubbell for 15 years and has written numerous articles that have been published in top publications including the "National Business Institute" and "The Florida Bar Journal". Mr. Bivins is a third generation Tampa Bay area resident, who in addition to his legal practice, is also involved in property management, cattle ranching, and other agricultural enterprises.
Additionally, Mr. Bivins is involved in numerous civic organizations. He is currently Chairman-elect of the Greater Brandon Chamber of Commerce, a Board member of the Optimist Club of Tampa, Inc. Mr. Bivins also is a past Director of the Tampa Metropolitan Area YMCA, Inc. and now serves on the Campo Family YMCA Advisory Board, where he currently serves as immediate Past-Chairman and Chairman of the 2011 Annual Giving Campaign.
Bivins & Hemenway, P.A., is a full service real estate and business law firm serving clients throughout West Central Florida from offices located in the commercial heart of the fast-growing community of Brandon, located just east of Tampa, Florida. The firm is committed to providing sophisticated legal services to its clients in a timely, practical, and effective manner that emphasizes value, and personal attention. The firm enjoys an outstanding reputation for professional integrity and client satisfaction and its individual lawyers and professional staff is proud of the role they have played over the years in countless successful business transactions and real estate projects, as well as in zealously advocating the interests of their clients. For more information, please visit http://www.bhplaw.com.
Bivins & Hemenway is also a member of the International Society of Primerus Law Firms. Primerus is an international society of top-rated, independent, boutique law firms that have earned the right to display the Primerus seal of quality. As one of the most respected law firm societies, Primerus has over 170 member firms in 125 cities located in over 25 countries throughout the world. Primerus has become the size of some of the world's largest law firms. However, unlike most large firms, Primerus is growing at an unprecedented pace, and is expanding throughout Europe, Asia, and elsewhere around the globe. In every country, Primerus lawyers have the skill and experience to advise clients on the international aspects of their transactions. High quality legal services at reasonable fees – that's how Primerus can work for you. To learn more about how Primerus can provide the trusted legal advisors you need, visit http://www.primerus.com or call 800-968-1122.
###